Qingdao bride drives bus to wedding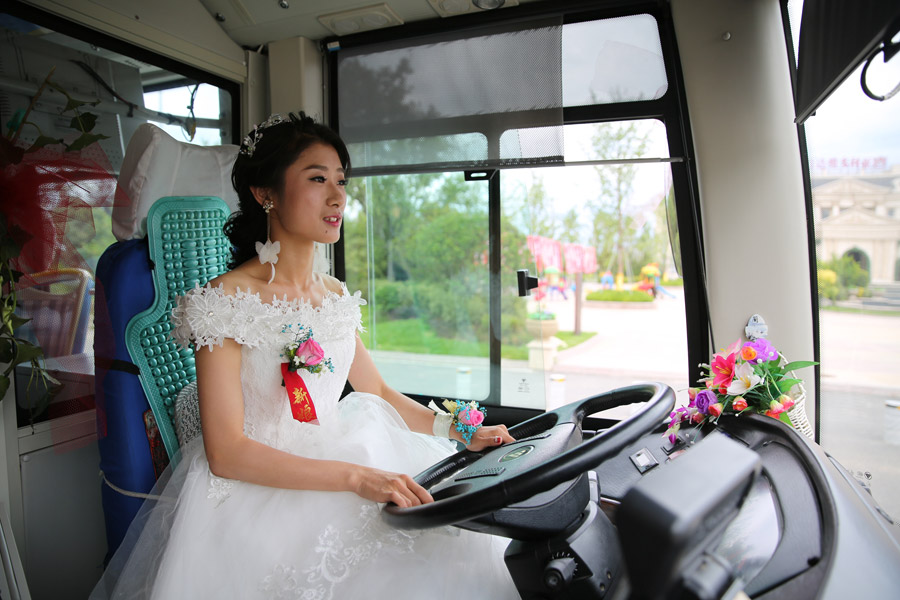 Wu Zheng drives a new energy bus to her wedding in Qingdao's Huangdao district on Sunday. [Photo by Zhang Jingang/for chinadaily.com.cn]
Forget the romance of a horse-drawn carriage — this couple in eastern China decided to go green and drive to their wedding in a new energy bus.
Wu Zheng and Sun Hai tied the knot in Qingdao, Shandong province, on Sunday.
"I actually met my husband on the bus," said Wu, who works as a bus driver in the coastal city. "I love my job. The bus I drive is like a friend, so I wanted it to be a part of my wedding."
Wu drove one bus while five others followed behind with the wedding guests.
The couple said their choice of nuptial carriage was to promote low-carbon transportation and raise awareness about environmental protection.