Miao people in traditional costume welcome experts in rural construction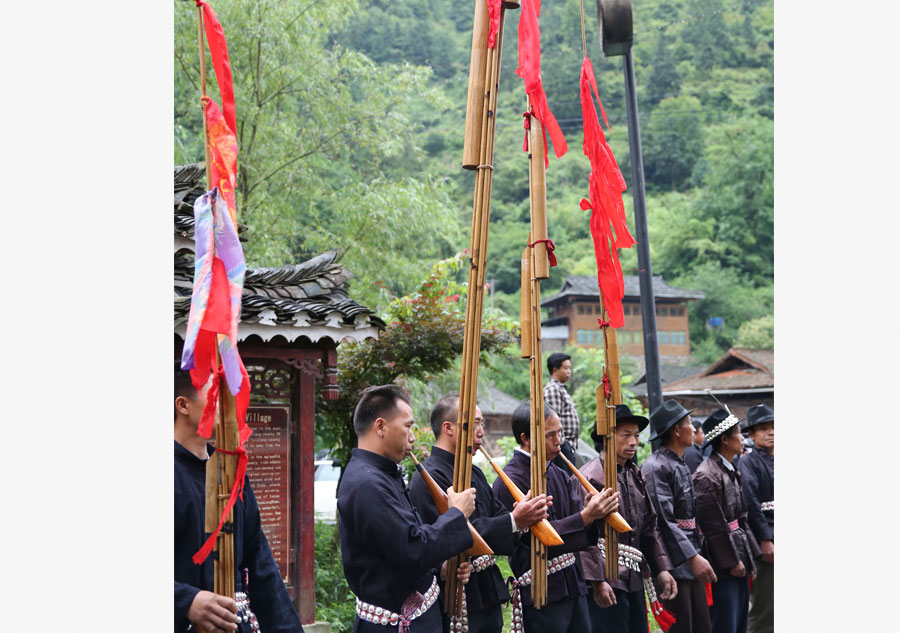 Locals in traditional costume play musical instruments to welcome participants at the Conference for the Revival of Chinese Villages in Taijiang county, Southwest China's Guizhou province, on June 16. [Photo by Hou Liqiang/chinadaily.com.cn]
Locals in traditional costumes welcomed experts and scholars taking part in the Conference for the Revival of Chinese Villages in Taijiang county, Southwest China's Guizhou province, on Friday.
The visiting professionals from home and abroad are set to explore rural construction cases around the world as the conference was designed to focus on homestay, cultural innovation and poverty relief.
The event, which started on June 16, will run until June 18.