Incense-maker passes on 150-year-old Arabic scent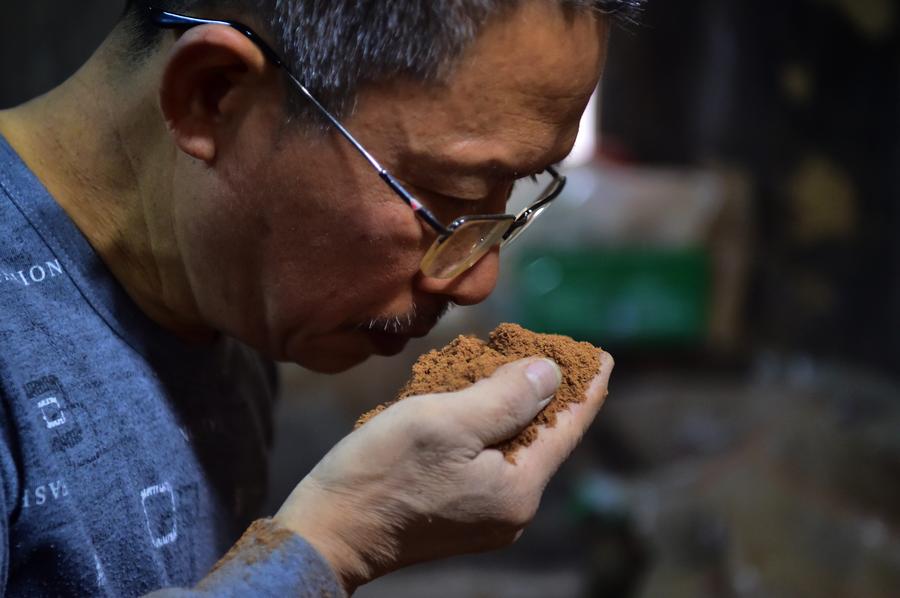 Incense-maker Pu Lianggong selects spices. [Photo/Xinhua]
Pu Lianggong knows every bit of incense making -- a dozen steps and hundreds of spices -- just like his Arabian ancestors did about 150 years ago.
The 63-year-old is the tenth generation in an incense-making family of Arab descent in Quanzhou City, east China's Fujian Province. His spice merchant ancestors set sail from Arab and arrived at the Chinese port city, which is known as the starting point of the ancient maritime Silk Road, in around 1646. They settled down and made a living by selling spices.
Generation after generation, the Arabians gradually married local Chinese and began to adopt the Chinese surname Pu. About 150 years ago, the Pu family began to make incense using abundant bamboos there and spices from their homeland.