78-year-old granny takes care of adopted girl with brittle bone disease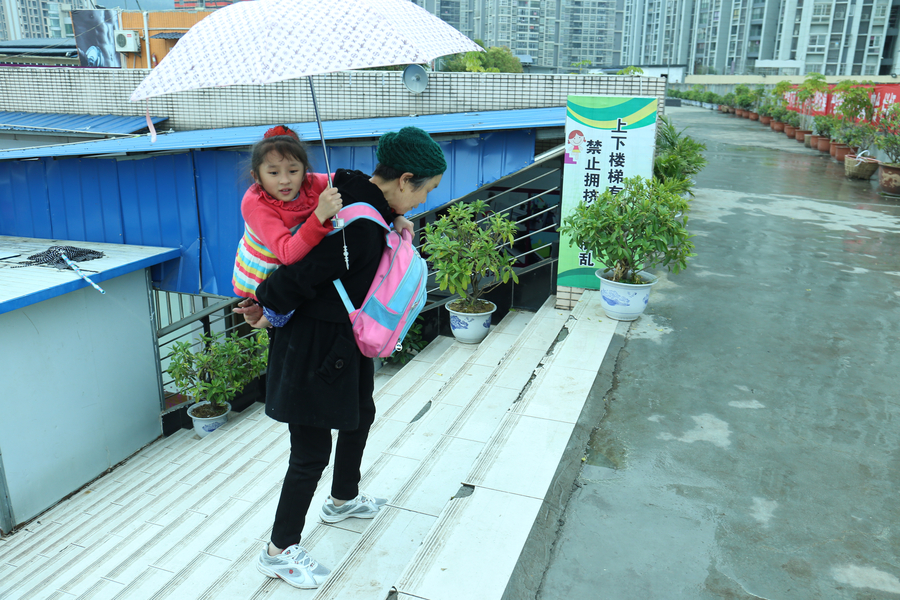 Li carries Nana on her back on the way home, March 27, 2017. [Photo/VCG]
When 78-year-old Li Xianju, a Chongqing native, found Nana in a woven basket near a bridge, she decided to give all her love to the little girl, who was abandoned by her parents just few days after her birth.
Two year later, Nana was diagnosed with brittle bone disease, a rare congenital disorder that results in fragile bones that break easily. Li began to carry Nana on her back wherever they went as the girl found it difficult to walk due to the disorder.
Now Nana is eight year old. Li's continues to shower her love on her and carry her on back between home and school.