'Left-behind' students struggle to cope as friends leave for cities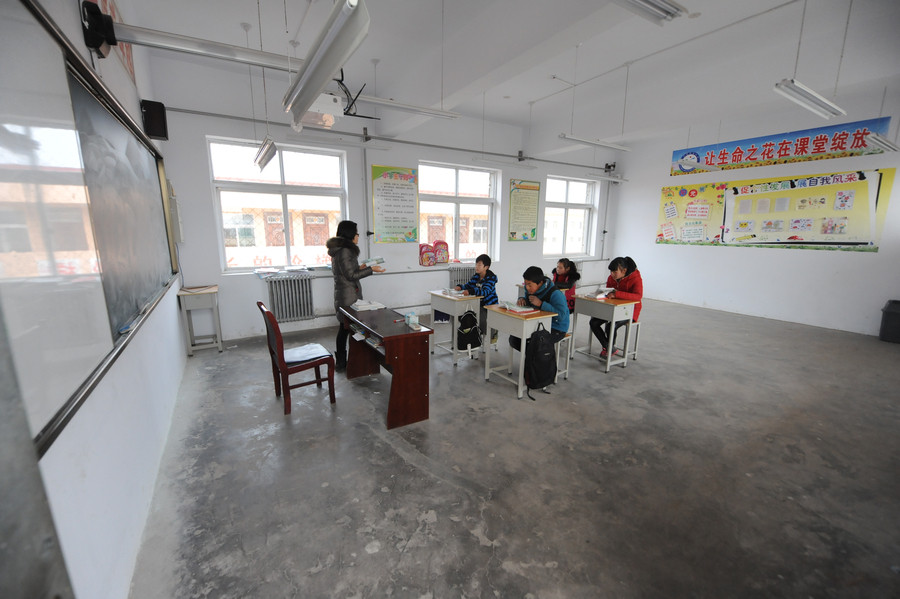 A teacher teaches a class of just four students at Xujiaduo village, Daning township of North China's Shanxi province, Jan 4, 2017. [Photo/VCG]
As China marches toward urbanization, many farmers are leaving their land to find a job in cities. While they leave with hope and dreams, they also leave behind a major problem: their children and their schooling.
A school in North China's Shanxi province that had more than 400 students about eight years ago now has only 15, while there are 20 teachers. With so many children going to cities with their parents for better education, it's those left behind that are suffering.
"Although the teacher works very hard, the students struggle to perform well as there is lack of peer competition and encouragement," said Li Xueping, headmaster of the school.
"All my best friends left to study in cities. It's only during vacation that I get to meet and play with them," said 11-year-old boy Li Xinsheng.
The left-behind children are all from the poorest families. Maybe some will leave later when their parents get economically better, said the headmaster.