Passion for football scores for generations in Atushen
Updated: 2014-06-13 14:59
(chinadaily.com.cn)
Street football is often an integral part of childhood in Atushen city of Xinjiang Uygur autonomous region, the city where people's passion for football can be seen everywhere.
Football, or soccer as it's known in the US, was introduced in the city in 1874 by two brothers from the Uygur ethnic group after they traveled in Europe. Atushen was a pass on the famous Silk Road, so many city residents traveled abroad on business and brought back advanced educational methods.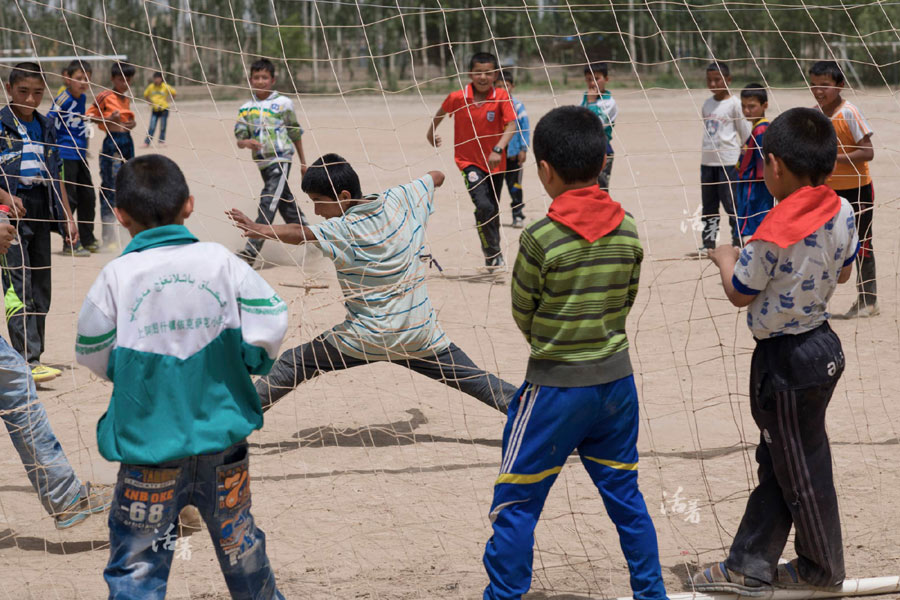 Children play football on a playground in Atushen, Kezilesu Kirgiz autonomous prefecture, Xinjiang Uygur autonomous region.[Photo/qq.com]
...