Where do World Cup replicas come from?
Updated: 2014-06-12 17:39
(chinadaily.conm.cn)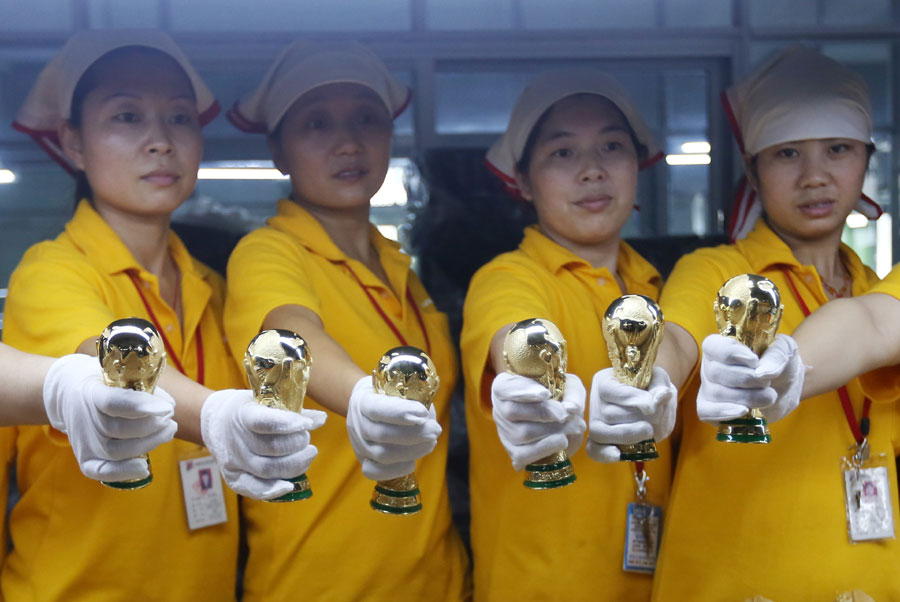 Workers display FIFA World Cup replicas in Dongguan City, South China's Guangdong province on Wednesday. Wagon Giftware, as a supplier to the Brazil World Cup, has produced trohpy replicas and game logos, as well as tournament mascot "Fuleco". The company has produced more than 250 items from materials including metal, plastic and ceramics. The company has previously produced souvenirs for Olympic Games staged in Atlanta, Sydney and Beijing. [Photo by Chen Fan/Asianewsphotos]
...