Brazilian internet companies seek funds from China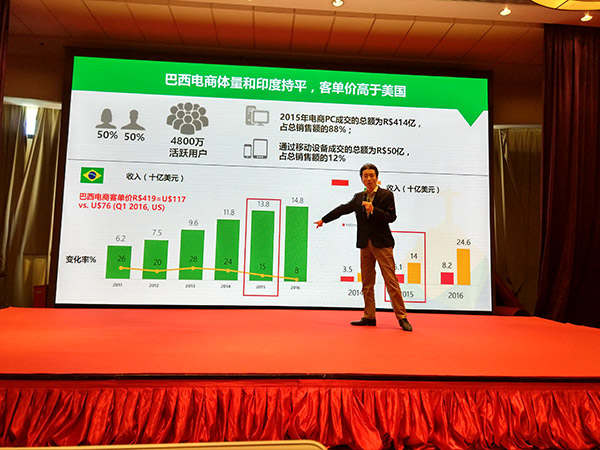 Yan Di, Baidu Brazil CEO, introduces Brazil's internet market on a roadshow in Beijing on Sept 19, 2017.[Photo by Song Jingli/chinadaily.com.cn]
Yan Di, Baidu Brazil CEO and also president of the China-Brazil Internet Promotion Agency said China's internet sector development is three to four years ahead of Brazil's.
He predicted that there will be a boom in the online-to-offline sector in Brazil, according to the development law of the internet sector. He said that this would be a buy-time for Chinese investors as Brazil's currency just went through a devaluation process and the country's economy, which has a 7-year cycle, has been on a rebounding trajectory since 2016.
The roadshow was organized by China-Brazil Internet Promotion Agency and Beluga Global, a platform that aims to help companies explore overseas markets.