China Unicom reports huge profit rise on business transformation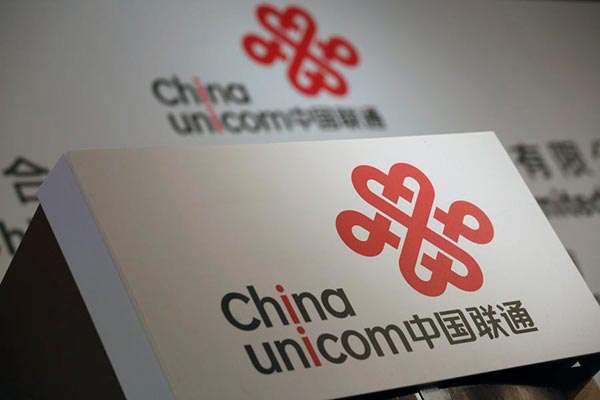 Company logos of China Unicom are displayed at a news conference during the company's announcement of its annual results in Hong Kong, March 16, 2016.[Photo/Agencies]
BEIJING - China Unicom, one of the country's three State-owned telecommunications carriers, reported a surge in first-half profits due to its efforts in business transformation.
In a brief statement to the Shanghai Stock Exchange, the telecom giant said its preliminary net profits for the first half of 2017 reached 780 million yuan ($117.1 million), up 74.3 percent year on year.
The company attributed the huge rise to the initial success in the ongoing transformation of its business pattern and improved profitability in the reporting period.
Revenue from main business rose 3.2 percent to 124.1 billion yuan in the six-month period, it said.
However, China Unicom said it expects more pressure on its financial performance in the second half of 2017 over rising market competition and the company's decision to cancel domestic roaming charges and long-distances call charges from September.
Trading of the company's Shanghai-listed shares has been suspended since April this year as the carrier prepares for "major issues" concerning a mixed-ownership revamp.