Poor quality third party charger at fault for iPhone's battery life?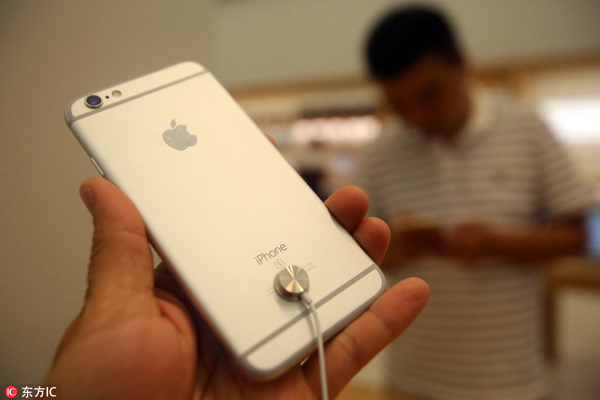 A customer tries out an iPhone 6s smartphone at an Apple Store in Shanghai, June 21, 2016. [Photo/IC]
It's being reported that business insiders say the initial investigation by Apple found poor quality third party chargers are at fault for the loss of battery life in iPhones. The official Apple investigation results still have not been released at this point.
According to reports from sina.com on Sunday, November 20, the battery life of both iPhone 6s and 6s Plus have been questioned by consumers after they complained how their phones would shut down even when the battery showed a significant amount of power.
Business insiders reported that poor quality third party chargers may damage battery chips, making the battery impossible to provide exact data to the system and leading to an iPhone auto shutdown.
The problem cannot be addressed by changing the battery as the chips cannot be repaired. The only solution is to change both the battery chips and the mainboard.
iPhone technicians, when repairing the phones, started asking questioning the charger the consumer used.
Consumers are uncertain about the response, as third party chargers cannot be wholly blamed for the problem. Firstly, Apple cannot guarantee whether or not consumers use a third party charger. Some iPhones still have had poor battery life despite using an Apple charger. Secondly, Apple's investigation does not completely disclose the tests on the battery chargers, and the cause is at question.