China's Huawei signs deals to support ICT education in Cambodia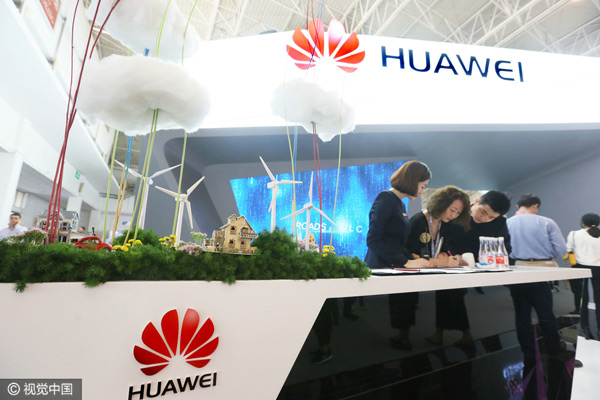 A stand of Huawei at an information and communications technology expo in Beijing, Sep 20, 2016. [Photo / VCG]
PHNOM PENH - China's technology giant Huawei signed two Memorandums of Understanding (MoUs) with Cambodia on Wednesday to support Information and Communications Technology (ICT) education in the country.
The first MoU on "Seeds for the Future" was signed by Lyu Qing Chen, chief executive officer of Huawei Technologies (Cambodia), and Lawmaker Hun Many, president of the Union of Youth Federations of Cambodia, and the second deal on e-Education and ICT Talent development was inked between Lyu Qing Chen and Chet Chealy, rector of the state-run Royal University of Phnom Penh (RUPP).
Chinese Ambassador to Cambodia Xiong Bo presided over the signing ceremony, which was held at the RUPP.
"Under the MoU on 'Seeds for the Future,' outstanding ICT students will have an opportunity to pursue their studies in China," Ambassador Xiong said. "The two deals will significantly contribute to developing human resources in ICT in Cambodia."
Meanwhile, he pledged to encourage more Chinese enterprises to help develop Cambodia's education and other social activities.
Hun Many expressed his profound gratitude to the government and companies of China for supporting the Union of Youth Federations of Cambodia in human resources development.
"Under the MoU on 'Seeds for the Future,' some 30 Cambodian youths will have a chance to study ICT in China," he said. "Huawei's assistance is really crucial to helping develop ICT human resources in Cambodia."
Huawei is a leading global information and communications technology (ICT) solutions provider. The firm's products and solutions have been deployed in over 170 countries and regions.