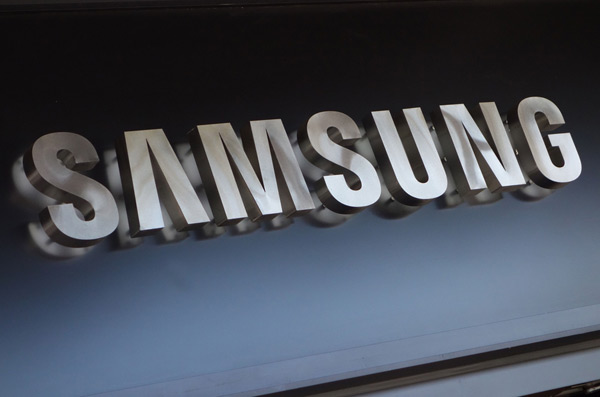 The Samsung logo at the entrance of Samsung 837 studio in New York, Oct 11, 2016. [Photo/VCG]
SEOUL - Samsung Electronics on Wednesday revised down its preliminary figure for the third-quarter earnings to reflect losses after discontinuing its fire-prone Galaxy Note 7 smartphone.
Preliminary figure for the third-quarter operating profit was revised down to 5.2 trillion won ($4.6 billion) from its initial estimate of 7.8 trillion won unveiled last week.
It was down 29.63 percent from the same period of last year. From the previous quarter, it was down 36.12 percent.
Revenue was downgraded from 49 trillion won to 47 trillion won. The third-quarter revenue was down 9.06 percent from a year earlier. From the previous quarter, it fell 7.73 percent.
The downward revision followed Samsung's announcement on Tuesday to stop production, sales and replacement of Galaxy Note 7 smartphones, indicating a permanent removal of its fire-prone model from the product mix.