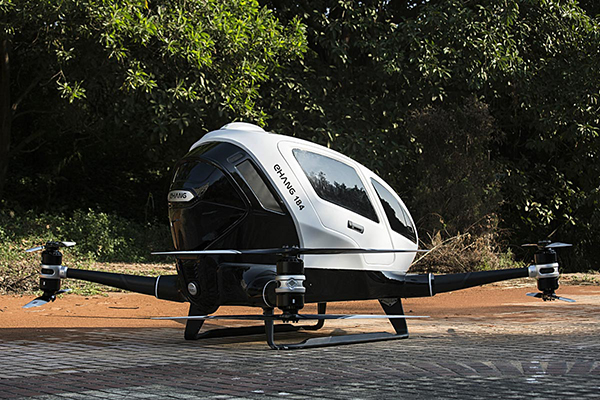 The Chinese firm Ehang, which unveiled the electric Ehang 184 passenger drone at CES in Las Vegas in January, says the Ehang 184 Autonomous Aerial Vehicle (AAV) is a 142-horsepower "personal flying vehicle" that can transport a single human being from Point A to Point B at an altitude of more than 11,000 feet.[Photo/people.cn]
The southern China's Guangzhou-based company has partnered with the Nevada Institute for Autonomous Systems (NIAS) and the Governor's Office of Economic Development (GOED) to put the drone through testing and regulatory approval.
"I personally look forward to the day when drone taxis are part of Nevada's transportation system," said Wilczek, Goed's aerospace and defense specialist.