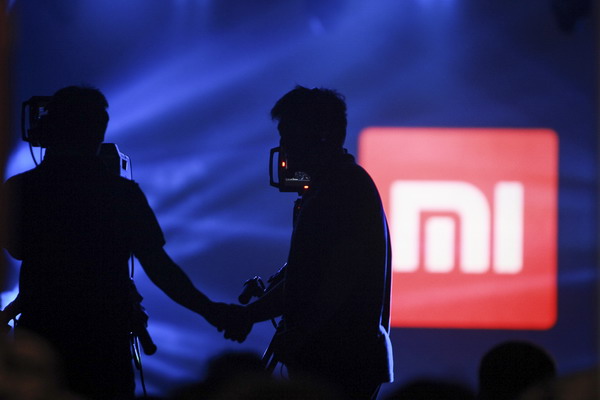 Cameramen focus on Xiaomi's new tablet at the device's unveiling event on May 15, 2014 in Beijing. [Photo provided to China Daily]
BEIJING - Chinese smartphone maker Xiaomi has announced plans to work with national bank card association China UnionPay to grab a bigger share of the growing mobile payment market.
The two parties will design a mobile payment product for Xiaomi's smartphones, Xiaomi said on Thursday night without specifying a timetable.
Xiaomi CEO Lei Jun said the company, the biggest seller of phones in China last year, will develop Near Field Communication (NFC) for safe and convenient mobile payment services.
Xiaomi and China UnionPay have already collaborated to offer mobile payment functions with the latter's QuickPass service, which allows users to complete transactions by placing their mobile phones near the card slots or the NFC reading areas of compatible point-of-sale (POS) terminals.
Last year, 620 million people in China, or more than 90 percent of the nation's Internet users, used a phone or tablet to get online, according to the China Internet Network Information Center. Research firm Analysys valued the country's third-party mobile payment market at 16.36 trillion yuan ($2.52 trillion) in 2015.
While Chinese Internet giants Alibaba and Tencent dominate mobile payments in the world's largest smartphone market, foreign players are also rushing in. Apple Pay became available in China in February and Samsung's mobile payment service Samsung Pay was launched in China in late March.