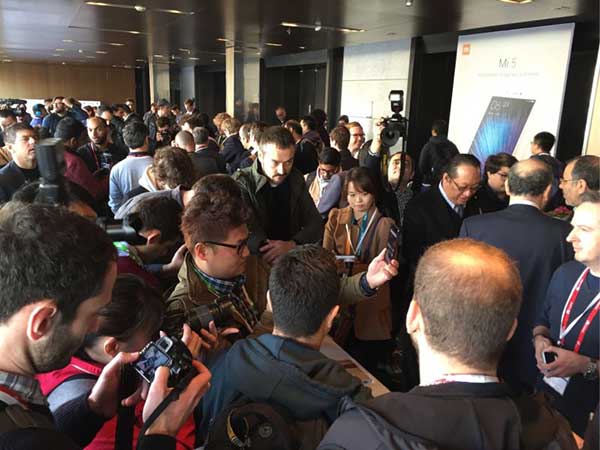 Visitors experience the Mi 5 smartphones at the Mobile World Congress on Feb 24, 2016 in Barcelona, Spain.[Photo by Liu Zheng/chinadaily.com.cn]
According to Simons, battery life and price are the top two important concerns for African buyers due to frequent power blackouts and price-sensitiveness in the local market.
"People were worried that Xiaomi will push up the prices after the launch of its smartphone product line, but with the Mi 5, the company has still presented an answer with a competitive price," said Simons. He uses a Mi 4 that he purchased back in Africa, and is looking forward to seeing Xiaomi's move on the virtual reality sector.