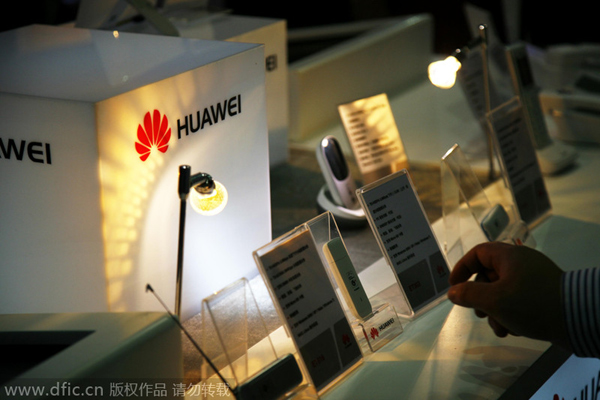 Visitors try out Huawei products during an exhibition in Beijing, Oct 12, 2010. [Photo/IC]
Huawei Technologies Co Ltd is aiming big for its smartphone business.
Ren Zhengfei, the founder of Huawei, set an ambitious target on Wednesday, calling on the company's consumer business group to aspire to $100 billion in annual revenue within the next five years.
The company previously predicted that its smartphone sales revenue for 2015 will stand at $20 billion. The goal is demanding an annual growth rate of over 30 percent in each of the next five years.
He also reaffirmed the company's emphasis on middle and high-end handset phones, saying the company will expand its smartphone business to over 170 countries by leveraging the company's abundant collection of intellectual copyrights.
In 2015, Huawei overtook Xiaomi Corp as China's largest smartphone maker in terms of shipments.