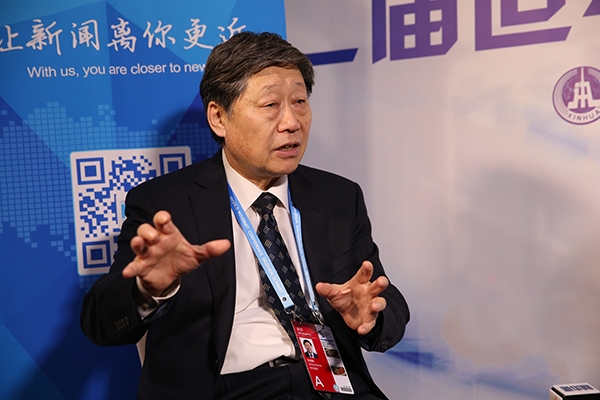 Zhang Ruimin, founder and chief executive of Haier Group. [Photo/Xinhua]
Industrial Internet, or Internet Plus, is expected to put all traditional businesses at the same starting line, seeking new corporate management models that will grab the world's attention, said Zhang Ruimin, founder and chief executive of Haier Group, on Thursday.
"At the age of Industry 4.0, it's not enough to improve productivity. We need to connect users as well," said the home appliance tycoon at a sub-forum during the ongoing World Internet Conference ending Friday.
Some traditional businesses, like Haier itself, have been seeking to transform themselves for more than a decade, in a bid to ride the wave of Internet development... but (are likely to) be brought back to square one at this new age, said Zhang.
The country put forward the Internet Plus strategy earlier this year in a bid to connect isolated industries and upgrade traditional industries amid nationwide reconstructing and transformation.
China has witnessed a rapid development of its Internet industry over the past two decades. The Internet has profoundly affected almost every facet of Chinese people's lives including communication, transportation, and entertainment.
As of July 2015, the number of Internet users had reached 668 million, the most in the world, according to official figures. All cities and towns, and 93.5 percent of administrative villages in China now have access to the Internet.
The thriving Internet industry and the gigantic market potential have also bred countless Internet companies, and some of them, such as Baidu, Tencent and Alibaba, have become international goliaths.
Chinese authorities have attached more importance to the Internet, pledging to transform China from a big Internet nation to a great one. The Internet, with better management, will be more open to the world.