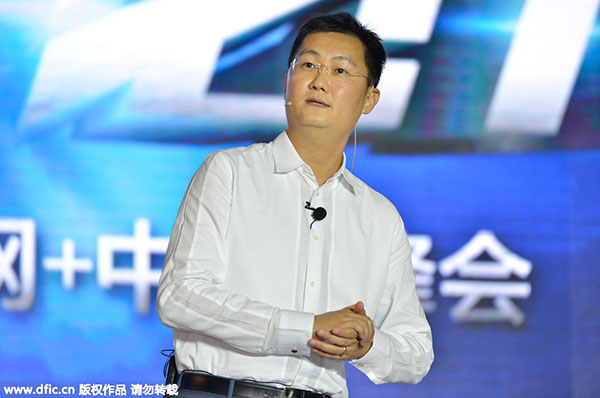 Pony Ma Huateng, chairman and CEO of Tencent Holdings, delivers a speech at a summit in Beijing, April 29, 2015. [Photo/IC]
"I expect to hear more new views about Internet plus and its connection to the second World Internet Conference," said Pony Ma, founder and CEO of Tencent, the Chinese Internet giant.
"In the mobile Internet era, the network returns to the individual. With the enhancing connection power through Internet technologies and business models, the network ecosystem will grow naturally," said Ma.
"The upgrade speed of Internet technology and mode is out of imagination. In such pace of changes, innovation has become the basic quality for the Internet company to survive," said Ma.
Ma pointed out that the rise of Chinese Internet companies is mainly because of service innovation to local customers.
"An enterprise can only succeed through fully understanding the characteristics of users, developing applications and services which are truly suitable for Internet users and creating value for users."