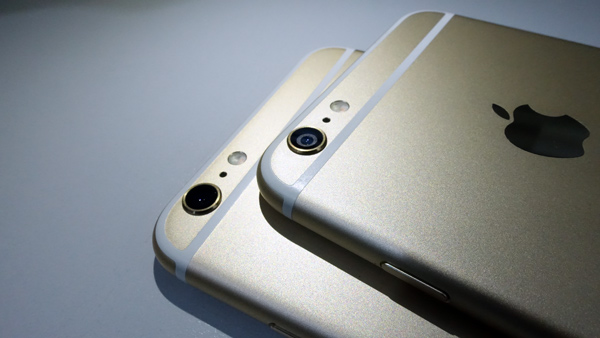 Photo taken on October 14, 2015 shows the rear cameras of iPhone 6s Plus(bottom) and iPhone 6s. [Liu Zheng/chinadaily.com.cn]
According to figures revealed by Apple, the new display assembly weighs twice as much as the display assembly used in last year's models due to the 3D Touch technology. In the iPhone 6, the display assembly weighed 12 grams. In the iPhone 6s, it weighs 29 grams, more than double last year's model.
By comparison with the previous "double click home button" method to active iPhone's multitasking interface, the iOS 9, Apple's newly launched mobile operating system brings a distinct change to the features.
Instead of an app icon carousel -- which later became app panes -- that scrolls from right to left, iOS 9 employs a stacked card interface and switches the initial scroll direction to jibe with the mechanics of 3D Touch.
To invoke 3D Touch multitasking, start an off-screen swipe from the left screen edge and press firmly on the screen while performing the left-to-right swipe action.
Due to the size of iPhone 6s Plus, some people suggest that it's better to use your left hand rather than the right to active this action and after using the feature many times, I agree.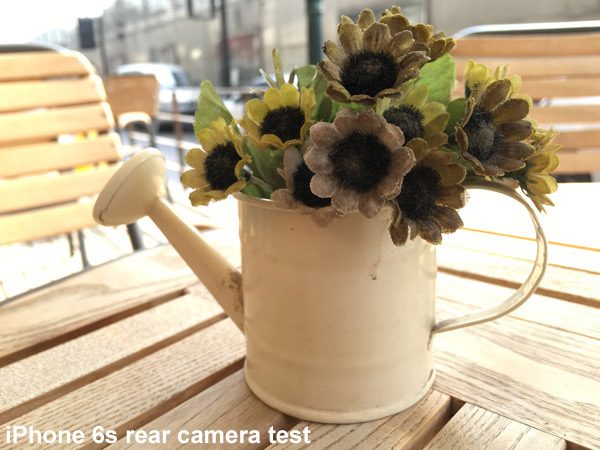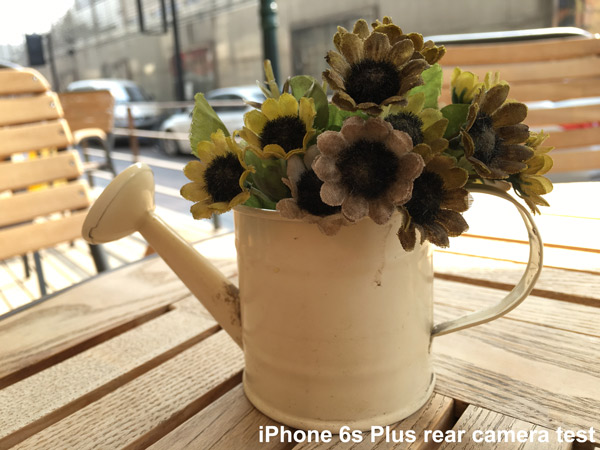 Stand out from the crowd
By taking Beijing's subway, massive "phubbers" are seen staring at their smartphones and given the round home button on the bottom, some are iPhone users.
An old Internet meme joked that in 2012, after the newly-launched EarPods, a new designed earphone for Apple devices, started to ship with iPhone 5, cases of theft on the subway rapidly rose as thieves could easily tell who was carrying the new phone.
This year, the new iPhone 6s and iPhone 6s Plus have similar designs to the previous generation. So what will make people quickly realize you are holding a brand new iPhone? Right, the rose gold finish.
By introducing the new color for the iPhone 6s and iPhone 6s Plus, the company seems have attracted most loyal Chinese customers, especially female users, with the conspicuous but not dazzling rose gold appearance.
The new color was seen as a hot choice for most buyers who appeared in the Apple Store in Beijing's Sanlitun Village during the pick-up day for online pre-order customers on September 25.
Build for the selfie-addict and video shooting lover
Apple made some serious upgrades for the new iPhones' iSight camera. It has traded in its 8-megapixel rear shooter for a 12-megapixel variant with 1.22µ pixels, offering 50 percent more than before.
The camera features a five-element lens with f/2.2 aperture and a sapphire lens cover.
For 4K video shooting, the larger Plus model features optical stabilization as its predecessor did while the smaller 6S only leaves room for digital stabilization.