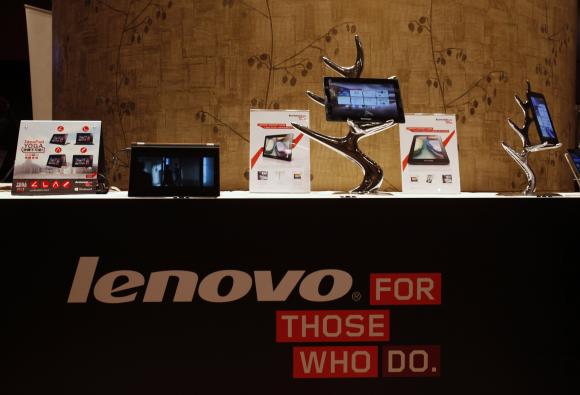 Lenovo tablets and mobile phones are displayed during a news conference on the company's annual results in Hong Kong May 23, 2013.[Photo/Agencies]
Connecticut Attorney General George Jepsen's office said on Monday it has launched an investigation into Lenovo Group Ltd's sales of laptops pre-loaded with Superfish software, which the US government last month warned made users vulnerable to cyber attacks.
The office said that Jepsen last week sent letters to Lenovo, the world's biggest personal computer maker, and privately held software maker Superfish asking them to provide information, including contracts and emails that discuss their partnership.
Reports that the pre-loaded software tracks users' web searching and browsing for advertising purposes are "alarming revelations" that suggest Lenovo may have "seriously undermined computer users' online security and privacy," Jepsen said in his Feb 27 letter to Lenovo.
A Lenovo spokesman said the company has seen Jepsen's letter "and will cooperate in responding to the query."
Superfish has not yet received the letter but expects to cooperate fully with the investigation, according to an email from a spokeswoman.
Other state attorneys general also may look into the situation. A spokeswoman for North Carolina Attorney General Roy Cooper said that office is concerned and "monitoring" the situation.