LAS VEGAS - Chinese telecommunications equipment giant Huawei on Monday launched a 4G LTE-enabled smartphone, which can be used to recharge other devices.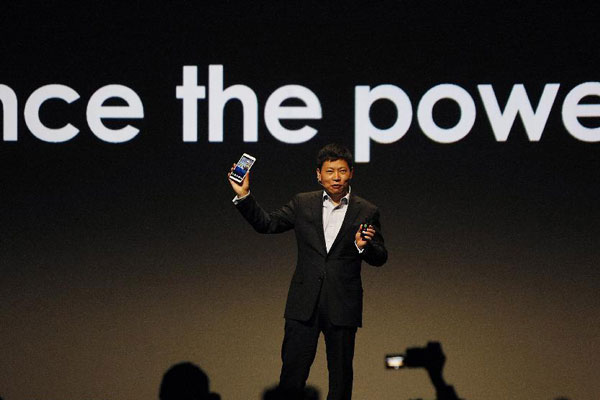 Huawei's CEO of consumer electronics Richard Yu introduces the latest smartphone during an Exhibitor Press Release of the 2014 international CES in Las Vegas, the United States, Jan 6, 2014. [Photo/Xinhua]  
"It's not only a smartphone, but also a charger." Huawei's CEO of consumer electronics Richard Yu made the announcement at the 2014 International Consumer Electronics Show (CES) in Las Vegas.
He said the smartphone, known as the Ascend Mate 2, has a 6.1 inch (15.5 cm) screen and a 4050 mAh battery, and is enough to last two days even for heavy or business users.
The unique power saving technology makes it 30 percent more efficient than other smartphones in its class, Yu added.
The Mate 2 with a quad-core 1.6 GHz processor has enough power to watch six downloaded movies or listen to up to 100 hours of music on a single charge, he said.
It has 4G LTE connectivity with speeds of up to 150 Mbps. Users can download a 1 GB movie in just one minute.