BCG's top 10 most innovative carmakers in 2015
In Boston Consulting Group's tenth annual global survey of the state of innovation, 66 percent said innovation was their top or among their top three priorities. In the top 50 list of most innovative companies in 2015, 29 companies were from the US, 11 from Europe, and 10 from Asia.
There was only one carmaker from China, BYD Co, among the most innovative automotive companies in the list.
Here are the top 10 most innovative automotive companies in 2015:
No 10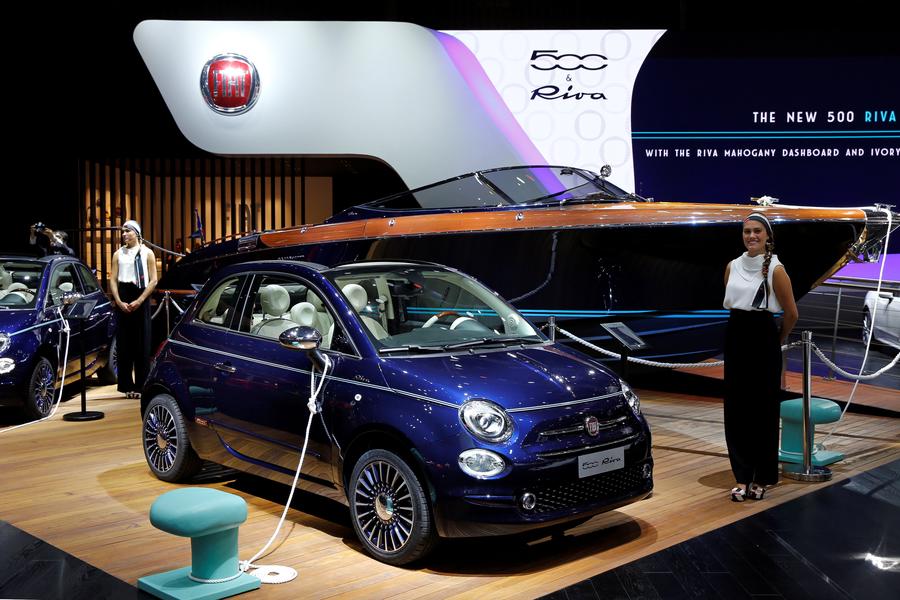 A Fiat 500 Riva is displayed on media day at the Paris auto show, in Paris, France, Sept 29, 2016. [Photo/Agencies]
Fiat Crysler Automobiles
Research and development spending change (2013-2014): 10.5%