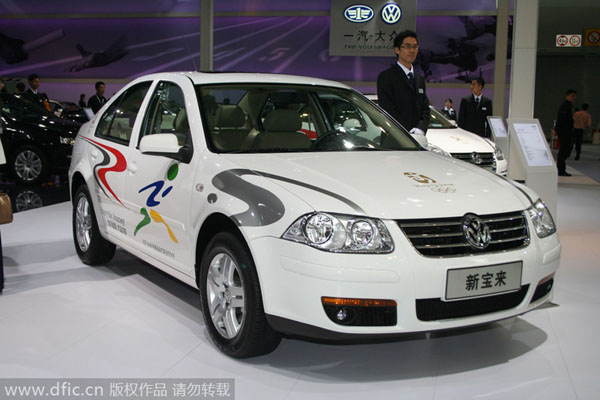 View of a FAW-Volkswagen Bora on display during Auto Guangzhou 2007 car show in Guangzhou, South China's Guangdong province November 19, 2007.
BEIJING - FAW-Volkswagen Automotive Co Ltd, a joint venture between Chinese automaker FAW Group and Germany's Volkswagen Group, will recall tens of thousands of Bora sedans due to a defective power-assisted steering system.
The recall affects 54,024 Bora 1.4T sedans manufactured between May 2010 and March 2012, China's General Administration of Quality Supervision, Inspection and Quarantine said Sunday in a statement.
Due to a problem during the part supplier's manufacturing process, the oil return pipe of the power-assisted steering system may break in extreme cases, making it difficult to steer the vehicle, the statement said.
The company will replace the defective parts for car owners free of charge to fix the problem.