China Daily website interviewed Qoros Automotive Executive Director of Sales & Marketing Stefano Villanti and Executive Director of Vehicle Engineering Klaus Schmidt on July 15.
Villanti said that the QorosQloud connectivity system is the neural system integrating all the services for Qoros cars. About 80 percent of customers like the system, and will recommend it.
He also said that the QorosQloud is offered on all of the Qoros cars, and free of charge to all users. The system is designed towards the future, and it keeps improving over time.
Schmidt said the Euro NCAP 5-star safety test result for Qoros Sedan and Hatch is all about more thinking for customers.
QorosQloud is integrated with services, and it's free
More Qoros Automotive video news:
Euro NCAP 5-star safety is all about more thinking
QorosQloud connectivity keeps improving over time
Camera and video: Hao Yan
Producer: Zhao Tingting
Executive producer: Han Lei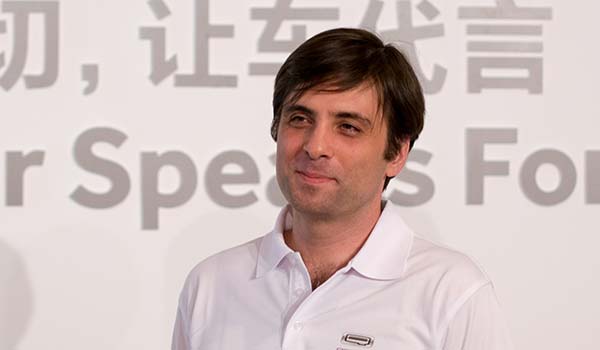 Stefano Villanti, Qoros Automotive Executive Director of Sales & Marketing. [Hao Yan / chinadaily.com.cn]