General Motors Co is aiming high in China's auto market — high-end, that is.
Hoping to capitalize on the growing appetite among Chinese for luxury cars, GM's pitch in China is highlighted by a trio of Cadillac sedans.
The redesigned Cadillac CTS that will go into production later this year and Cadillac's ATS and XTS models are expected to drive a 50 percent jump in sales of the luxury nameplate in China, GM's Cadillac brand chief Bob Ferguson said. US Cadillac sales are expected to rise 32 percent.
The remarks by Ferguson, made Tuesday as the world's No 2 automaker unveiled its new CTS ahead of the New York International Auto Show, came a month after he said he expected Cadillac sales in China to triple to 100,000 by 2015.
Raising the brand's standing in China has been one of Ferguson's goals since taking over as Cadillac chief in October. The redesign of the CTS into a larger, more powerful car with dramatic new styling reflects GM's effort to win over Chinese luxury-car buyers, who tend to favor German makes BMW, Audi and Mercedes-Benz.
Ferguson has said he believes Chinese buyers will embrace the brand.
"I think some people intuitively felt the way to sell Cadillacs there is somehow to make Cadillac have more of a Chinese aura," the executive told the Detroit Free Press in February. "In fact, I think we're learning the opposite, which is that they're interested in the product because it is American luxury."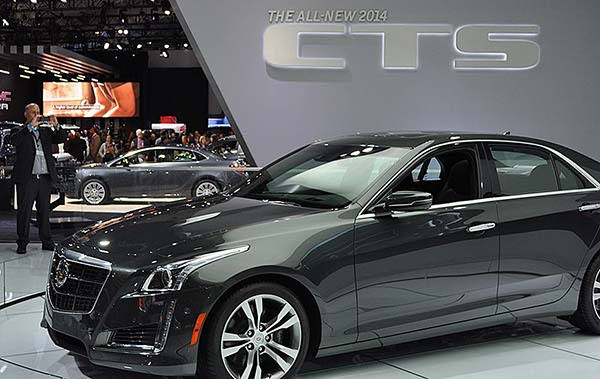 General Motor's 2014 Cadillac CTS luxury sedan is on display at the New York International Auto Show on March 27, 2013. [MICHAEL BARRIS / CHINA DAILY]