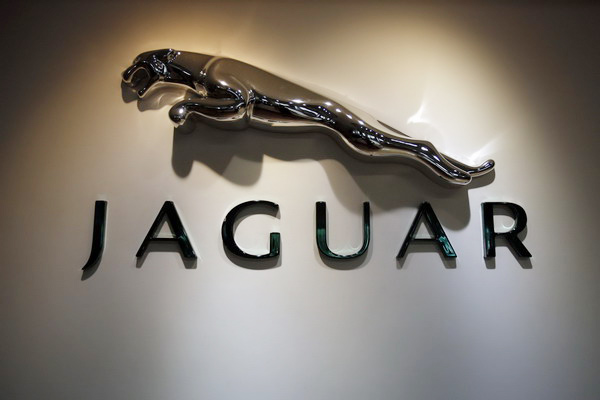 The Jaguar logo is pictured at a Jaguar Land Rover showroom in Mumbai Feb 13, 2013. [Photo / Agencies] 
Jaguar Land Rover will not expand its overseas production capacity until its new China factory comes online, its CEO said on Tuesday, and will target growing demand in markets such as Turkey to continue round-the-clock manufacturing in the UK.
JLR has ridden a huge boom in emerging market demand to post record profits in recent quarters, and is building its first overseas factory in China, its largest market, while exploring other opportunities in Saudi Arabia and India.
"Our first priority is China," Chief Executive Ralf Speth said in an interview at the Geneva Motor Show. "And then we can do one of the other steps."
"We have to do it in a certain sequence. Starting a plant is not just about higher volumes," Speth added. "Decisions can be made, but there's a certain timescale we have."
JLR is actively exploring the potential of starting full-scale production in India, the home of its parent Tata Motors, sources said last week.
An increased presence in India would be an important part of the UK carmaker's growth plans, Speth said, declining to comment on the possibility of full production there.
JLR assembles two of its vehicles in India using parts manufactured in Britain.
"India will give us huge opportunities," he said. "We have to think how maybe we can increase our assembly there."
Amid a prolonged slowdown in Europe's car market, JLR has bucked the industry trend, running its plants on 24-hour shifts and increasing investment and headcounts.
Targeting growth in untapped markets with strong economic growth would ensure production remained at peak levels in the UK after the Chinese plant, which will only build cars for that market, begins production.
Speth declined to give details of when the Chinese plant, which is being built with local partner Chery Automobile, would start production.
"There are areas which really can grow. Turkey, Eastern Europe, for example, we can leverage," Speth said. "Therefore, we have a huge network development to fuel this volume."