Audi launched the imported model specially tailored for the Chinese market earlier this month. The car sells from 271,800 to 311,800 yuan and only 500 units are available.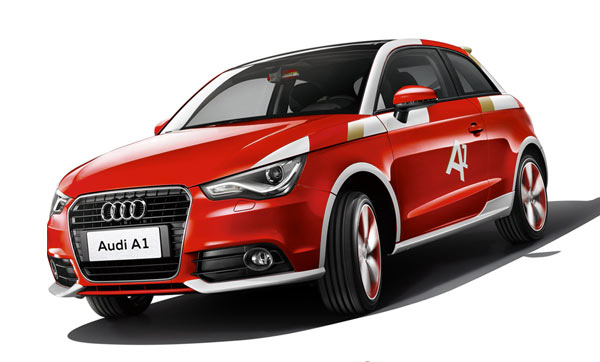 Equipped with a seven-speed S tronic automatic transmission and a 1.4-liter TFSI engine that produces maximum power of 90 kW and top torque of 200 Nm, it accelerates from zero to 100 km/h in 8.9 seconds and can reach a top speed of 203 km/h.
The Audi A1 China Limited Edition features a sporty, fiery exterior. The color scheme combining red, gold and white is designed to match the festival atmosphere of the Lunar New Year. The wheels also adopt the bold combination of red and silver.
Audi's S line sporty chassis and the 17-inch wheels are standard in the model, making it more responsive and dynamic.