Members of the BMW management team with Lei Sheng, London Olympics men's foil champion, at the recently concluded Chengdu auto show. Photos Provided to China Daily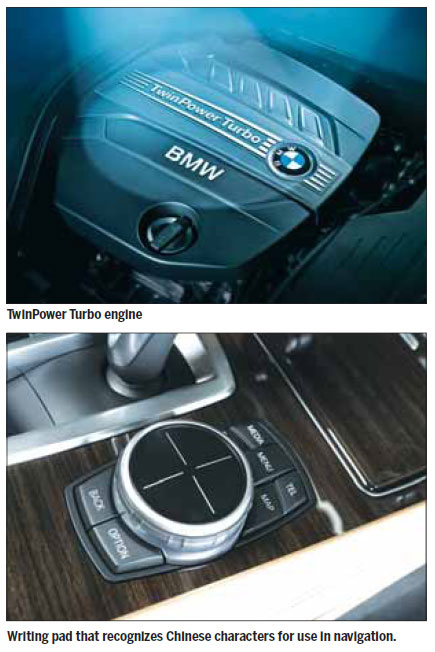 German carmaker BMW launched two new models - the 2013 BMW 5 Series Li and the all-new BMW M6 Coupe - at the recent Chengdu auto show, one of the nation's four top motor shows.
Its rich lineup also included the all-new BMW 3 Series and its long-wheelbase version, the BMW X1, X3 and several MINI cars.
"Innovation is the key for the lasting popularity of BMW and it is the foundation of sustainable development," said Ivan Koh, president of BMW China Automotive Trading Ltd.
"Our innovation is not only in technology and products, but also in the brand, sales and the service network," he said.
"It is a persistent pursuit for BMW to build quality in every business area to create more value and improve satisfaction for our customers, which in turn lays the foundation for our continuing success."
BMW has been in the fast lane in China for several years, momentum that continued in the first seven months of this year when the carmaker sold more than 180,000 vehicles, an increase of nearly 30 percent over a year earlier.
Its number of dealerships in the country has now surpassed 320 and is expected to reach 350 by the end of the year. It became the first premium carmaker in China to have dealerships in every provincial capital city when it opened a new outlet in Lhasa last month.
As a long-term partner of Chinese Olympic Committee, BMW showed strong support for the Olympics this year, while its "All for JOY," slogan to characterize the Olympic spirit further improved its brand strength in the country.
The national fencing and sailing teams sponsored by the company won three gold medals in the London Olympics, their best result ever.