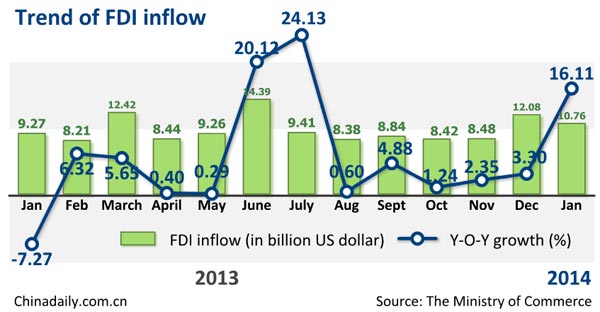 China's foreign direct investment rose 16.11 percent year-on-year in January to $10.76 billion, the Ministry of Commerce said on Tuesday.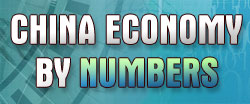 FDI inflow from the United States surged 34.9 percent year-on-year to $369 million in January, while that from the European Union dropped 41.25 percent to $482 million.
Investment from 10 Asian economies increased by 22.16 percent to $9.55 billion. In breakdown, FDI inflow from South Korea jumped 197.92 percent to $261 million.
In January, China's outward direct investment in non-financial sectors surged 47.2 percent year-on-year to $7.23 billion, according to the ministry.
Don't miss: