Top 10 best-performing companies in Asia
Alibaba grabbed the first spot with $399 billion in market value on the 13th annual Fab 50 list of the best-performing publicly traded companies in Asia, Forbes Asia reported.
This year 26 out of 50 companies are headquartered on the Chinese mainland, six more than the previous year, according to China Daily reporter's calculation based on statistics from Forbes' website.
The strong rise of star companies headquartered in the mainland is closely related to the vitality of the Chinese economy. Eleven Chinese companies are new to the Fab 50, reflecting China's deep pool of entrepreneurial talent, the report said.
Let's take a look at the top 10 best-performing companies by market value in Asia.
No 10 Country Garden Holdings
Country: Hong Kong, China
Market value: $25.2 billion
Sales: $23.1 billion
Industry: Construction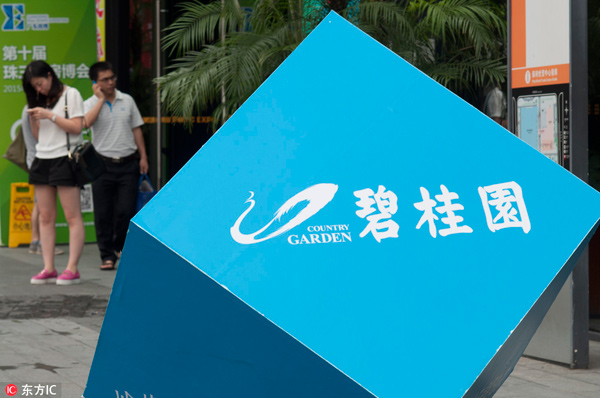 Chinese homebuyers walk past an advertisement for Country Garden during a real estate fair in Guangzhou, South China's Guangdong province on May 24, 2015. [Photo/IC]