What has China achieved in improving people's livelihoods?
China has made significant achievements in improving people's livelihoods since the incumbent leadership of the Communist Party of China took office in 2012.
Here are some key figures that show the achievements.
1. Stable job increase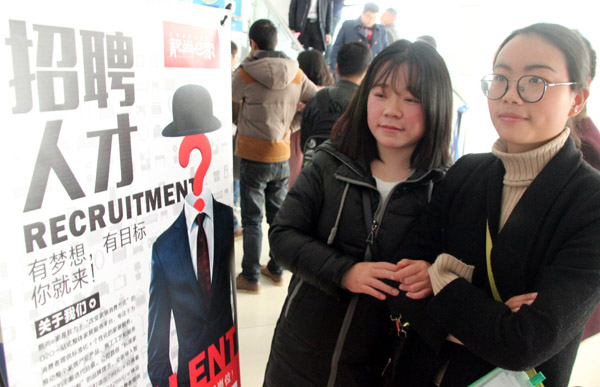 A job fair is held in Suzhou, Jiangsu province, Feb 11, 2017. [Photo/Asianewsphoto.com]
China added more than 130 million jobs every year from 2013 to 2016 and kept the urban unemployment rate stable at about 5 percent, according to data from the National Bureau of Statistics. The number of migrant workers increased 1.8 percent annually in the period.