Top 10 provincial regions in digital economy
Tencent Research Institute recently published a report related to China's digital economy development.
According to the report, China's digital economy reached 22.77 trillion yuan ($3.3 trillion) and contributed 30.61 percent to China's overall GDP in 2016.
The digital economy is an important part of China's economy., As the digital index increases by 1, the GDP increases correspondingly by 140.6 billion yuan, the institute said.
The digital economy refers to an economic system that involves economic activities using digital knowledge and information as key production factors.
Here are the top 10 provincial regions, according to their digital economy development.
No 10 Hunan province
Digital economy index: 8.38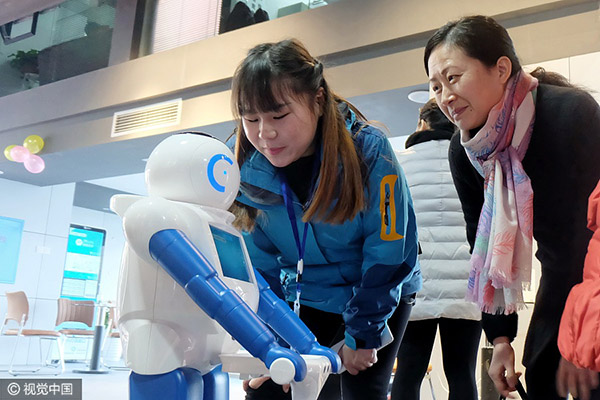 A woman interacts with a robot in Changde, Central China's Hunan province. [Photo/VCG]