Top 10 foreign destinations for Chinese travelers in May Day holiday
No 10 Australia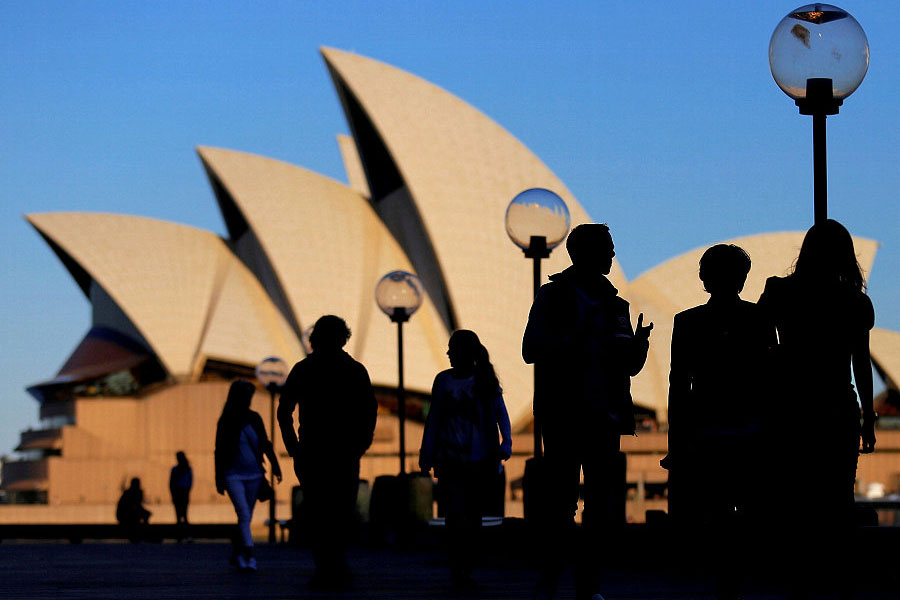 People are silhouetted against the Sydney Opera House at sunset in Australia, November 2, 2016. [Photo/VCG]
Southeast Asia and Japan were popular destinations for Chinese travelers during the May Day holiday, which lasted from Saturday to Monday, a latest industry report showed.
South Korea, which ranked first last year, fell out of the top 10 most popular foreign destinations list, according to a report released by Ctrip, a leading online travel agency, and the China Tourism Academy.
During the May Day holiday, the number of Chinese travelers going to South Korea's Jeju Island, one of the most popular travel destinations for Chinese visitors, plumped 82 percent to 4,960, compared with 27,917 last year, South Korea local media reported.
In comparison, the number of tourists heading for Southeast Asia and Japan saw a surge, with Thailand topping the rank.
Here are the 10 hottest destinations for Chinese travelers in May Day holiday.