World's top 10 most admired companies in 2017
Tech giant Apple has set a new record topping Fortune's "world's most admired companies" list for the 10th year in a row.
The ranking is based on votes from 3,800 executives, directors, analysts, and experts in a survey organized by Fortune and Korn Ferry Hay Group.
The candidates for the top 50 most admired companies list, which is called the 50 All-Stars, were all ranked in the top 25 percent of last year's surveys and those shortlisted were in the top 20 percent of their industry this year.
The top companies in each industry were selected by voters from the 680 highest-revenue companies in 51 industries, 28 countries, according to nine criteria including investment value, quality of management, products, social responsibility and ability to attract talent.
The original 1,500 candidates eligible for the survey included 1,000 largest US companies in terms of revenue and 500 international companies with revenue over $10 billion in Fortune's Global 500 database.
Amazon.com and Starbucks were in the top three, followed by Berkshire Hathaway and Disney.
Here's the complete top 10 (start at number 9 which was a tie).
No 9 Microsoft
Industry: Computer software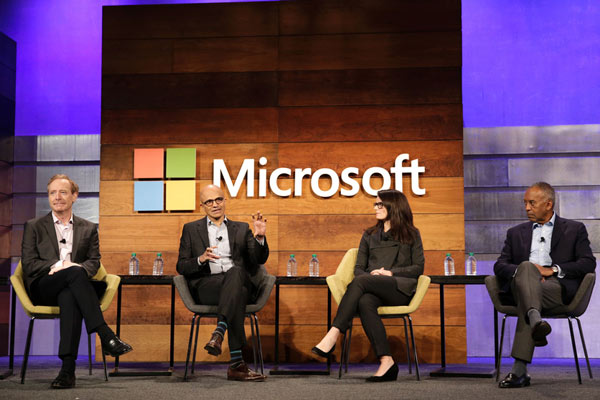 The Microsoft Annual Shareholders Meeting in Washington on Nov 30, 2016. [Photo/VCG]