Market economy status 'must not be denied'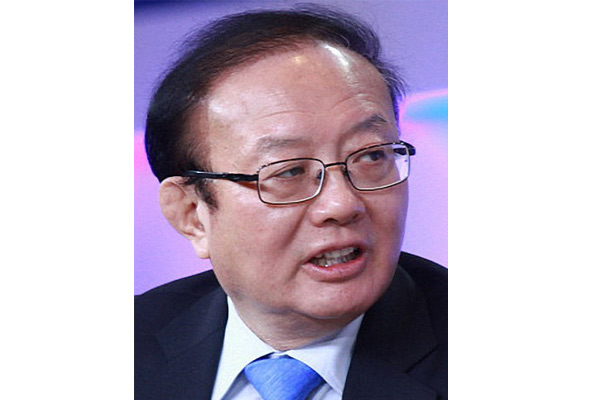 Wei Jianguo, former vice-minister of commerce. [Photo/China Daily]
China's market economy status in the World Trade Organization must not be denied by any countries or regions, as its market-oriented economy has benefited the world economy via the multilateral trading system for more than a decade, said a former senior commerce official on Monday.
His remarks came after the United States formally informed the WTO of its opposition to granting market economy status to China last week. If upheld, this would allow Washington to maintain high anti-dumping duties on Chinese goods.
The statement of opposition was submitted as a third-party brief in support of the European Union in a dispute with China that could have major repercussions for the trade body's future.
"The US is opposing China's market economy status for its own interests. It is actually politicizing this issue and not really resolving any problem," said Wei Jianguo, former vice-minister of commerce.
"It further shows that the US, a country that has lost its credibility, reneged on its commitments when China joined the WTO," he told China Daily.
Disrespecting facts and failing to abide by the rules would have greatly damaged the credibility of the entire US market, added Wei, who also is vice-president of the China Center for International Economic Exchanges, a major government think tank.
When China joined the WTO, members used production costs in a third country to calculate the value of products from countries on their "nonmarket economy" list, which includes China.
In accordance with Article 15 of the accession protocol, the surrogate country approach expired on Dec 11, 2016.
However, the US, the EU and some other members use prices in a third country as a benchmark to calculate the normal value of export products from China, under the surrogate country system.
For years, China has been ramping up efforts to safeguard its legal rights.
The Ministry of Commerce expressed on Saturday its strong dissatisfaction with the US opposition to granting it market economy status in the WTO.
"China is strongly dissatisfied and resolutely opposes the rejection, as the US government tried to mix the concepts of the surrogate country approach and market economy status to mislead the public," the ministry said in a statement.
"The case has nothing to do with whether China has been granted market economy status or not as there are no standards in WTO rules for the status, urging all members to drop the practice."
"When the approach expired in 2016, some member countries, including the US and Japan, indicated they would not honor their commitments with no plans to change their trade policies. Their refusal would put trade ties with China at risk," said Xue Rongjiu, deputy director of the Beijing-based China Society for WTO Studies.