Logitech bets big on gaming for growth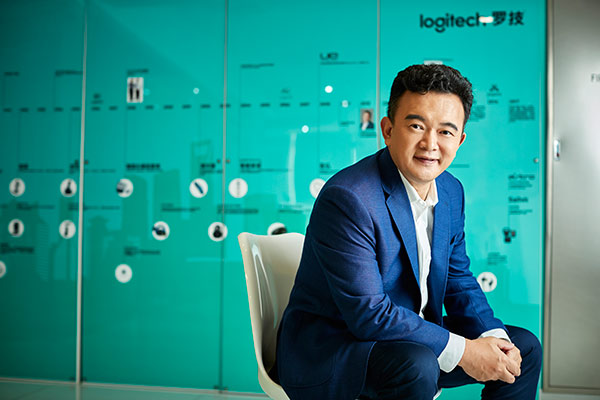 Quin Liu, vice-president and managing director of Asia-Pacific of Logitech International SA. [Photo provided to chinadaily.com.cn]
Logitech International SA, the Switzerland-based hardware accessories maker, is expanding its presence in the rapidly growing gaming sector and expects China to become its largest regional market in the next three to five years, a top company executive said.
"Gaming is definitely a key driver for our growth, fueled by forward-thinking investors and the supportive policies from local governments," said Quin Liu, vice-president and managing director of Asia-Pacific of Logitech, which makes computer accessories such as headphones, keyboards and gaming accessories.
"China's e-sports industry is entering a golden period," Liu said. "It will continue to grow at a high speed in the next few years, as it is not even close to peaking."
The country has already surpassed the US as the world's biggest gaming market. Market intelligence provider Newzoo said last year that China's gaming market was worth $24.3 billion while in the US it was $23.6 billion.
For the past five years, Logitech has been spending on the rapidly expanding e-sports industry and sponsored 12 e-sports teams including eight teams in the Asia-Pacific region. It has also introduced a series of products to cater to different game players' specific needs.
The company reported strong growth in the second quarter of this year, as sales reached $634 million, up 12 percent year-on-year. The gaming and video collaboration categories showed particular strength and momentum, it said.
Logitech's big investment on gaming hinges closer to its broader vision of implementing a multi-category and multi-brand strategy.
With margins from the personal computer market dwindling, the company has shifted focus to expansion in sectors like gaming, music and video collaboration categories.
The company said its new categories now account for more than 60 percent of the overall business, compared to just 20 percent five years ago.
Liu said the company aims to become a Procter & Gamble-like electronic products maker that is able to promote multiple brands for different users.
He said the goal will not lead to a dramatic change from the way Logitech has operated during the past years. Its PC end products such as the mouse and the keyboards will continue to serve clients.