Alibaba prepares for Singles Day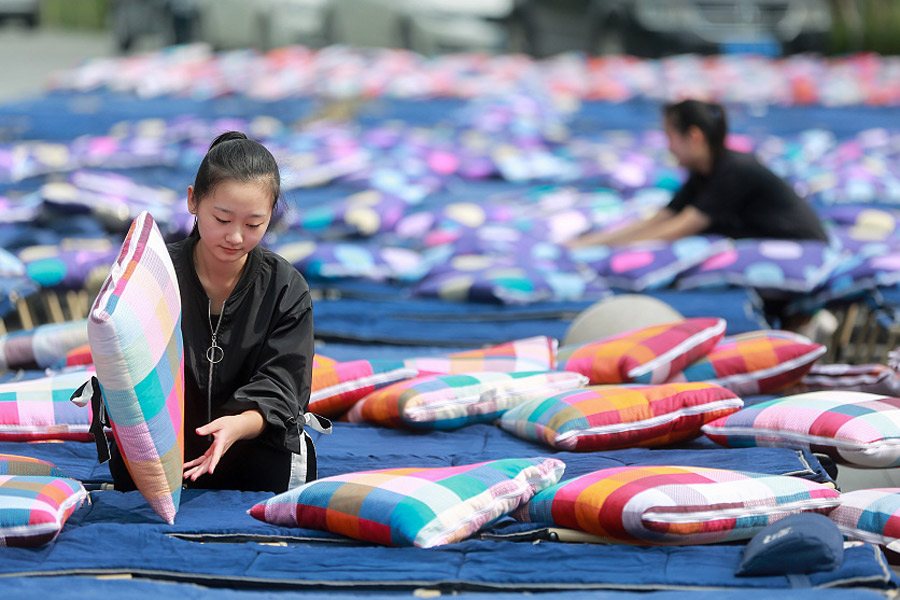 A support staff member prepares the bed at Alibaba Xixi headquarters in Hangzhou, Zhejiang province, Oct 31, 2017. [Photo/VCG]
With the clock ticking, the annual Nov 11 Singles Day online shopping festival is approaching.
While for online shoppers, the festival is a true carnival, for employees working for the e-commerce giant Alibaba, which created the event, the coming days will be frantically busy and challenging.
As they did last year, Alibaba's support crew members have been preparing supplies for the company's employees this year.
Camp beds, quilts, tents, bags, food and even massage chairs… the essentials that guarantee the basic comforts are being moved to Alibaba's headquarters in Hangzhou, Zhejiang province.
Let's take a look at the preparations.