Online retail sales in rural China up 38%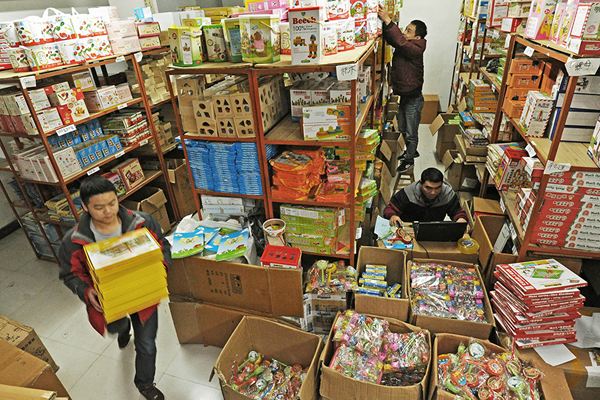 Workers of an online store arrange goods in Qingyanliu village, East China's Zhejiang province, Dec 28, 2015. [Photo/Xinhua]
HANGZHOU — Online retail sales in rural China soared 38.1 percent year-on-year to 729 billion yuan ($110 billion) in the Jan-Aug period, according to the China International Electronic Commerce Center.
The growth rate for the first half of the year was also 38.1 percent, outstripping cities by 4.9 percentage points, the center under the Commerce Ministry said in a report released at a rural e-commerce conference in Lishui, East China's Zhejiang province, Friday.
The Jan-June sales, which reached 538 billion yuan, accounted for 17.3 percent of the country's total online retail sales, it said.
The growth rate for online retail sales of services surged 44.4 percent in the six months, 10.1 percentage points higher than that for physical goods.
The rural population reported robust demand for online tourism, recreation and catering, with growth rates of up to 61.6 percent, according to the report.