China's economic data in May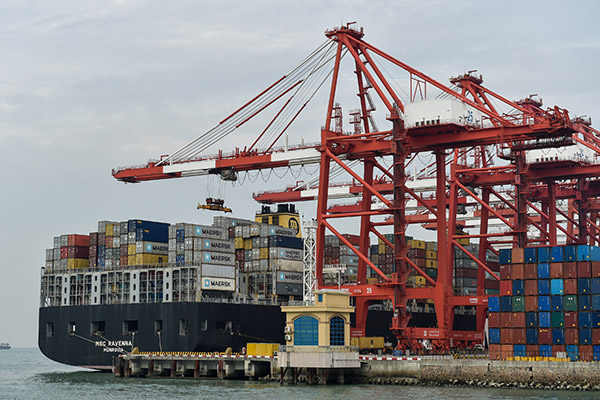 Shenzhen Shekou Port handled nearly 24 million TEUs of containers in 2016, making it one of the three largest global cargo-handling seaports. [Photo/China Daily]
China's economy generally maintained steady and sound growth in May, along with supply-side structural reform and innovation-driven development. Economic indicators like supply and demand, employment, consumer price, and profit of enterprises showed positive signs, and the economic development was also more balanced and stable.
"Led by supply-side structural reform and innovation-driven strategy, the national economy continued to grow steadily in May with increasing coordination of development," National Bureau of Statistics spokeswoman Liu Aihua said.
China's service sector has continued its expansion, with the Services Production index increasing 8.1 percent year on year.
The NBS data suggested slower growth in property investment and fixed-asset investment but faster growth in consumption, as retail sales increased 10.7 percent year-on-year in May on the back of strong online sales figures.
According to the International Monetary Fund, corporate debt is growing more slowly to reflect restructuring initiatives and overcapacity reduction. At the same time, house prices continue to cool with excess inventory reduced.
Total social financing and Chinese yuan loans increased year-on-year in May, indicating robust financial support in the real economy, People's Bank of China data show.