High-tech zone reflects area's efforts to meet innovative industrial goals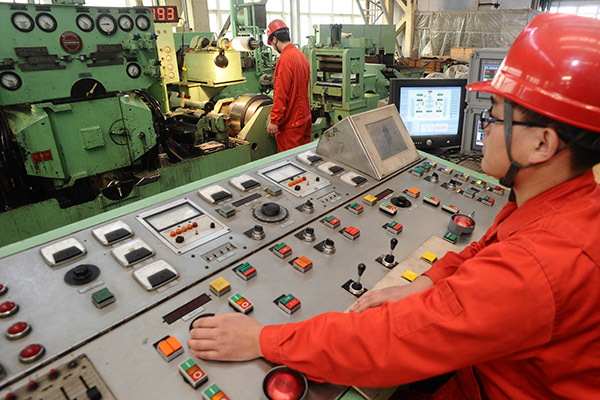 A local steel company in Dalian uses the latest automation technology to optimize its production process. [Photo/China Daily]
IBM Innovation Studio in Dalian is a successful example of the city's information technology industry combining the world's newest technology and innovation, local officials said.
The second IBM Innovation Studios in China, which was founded in May in the Dalian High-Tech Industrial Zone, uses big data, cloud computing and cognitive technology to offer clients professional digital innovation services.
The high-tech zone is currently home to more than 110 Fortune 500 companies and industry-leading enterprises as well as more than 1,200 software and service outsourcing businesses.
Jin Guowei, head of the zone's administrative committee, said: "The zone has created a good industrial atmosphere and is attracting large enterprises by continuously improving the business environment."
The zone has also continually fostered and improved the environment for entrepreneurship and innovation by gathering high-tech businesses, Jin added.
Dalian Infobank Co, which has grown in the zone, has set up one of the world's biggest trade databases, in which data covering 157 countries and regions and dating back to 1988 are stored.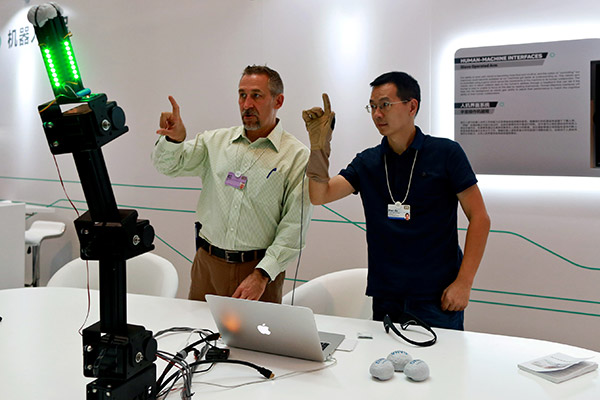 A robtics show is held in Dalian in 2015 at the sideline of the Summer Davos Forum, offering industry insiders an opportunity to learn more about the industry's new innovations. [Photo/China Daily]
The company enables foreign trade businesses to see market trends and precisely target clients by processing big data, having served more than 10,000 enterprises at home and abroad.
The high-tech industrial zone is the epitome of Dalian in terms of improving the business environment and developing new engines for the real economy's growth, local officials said.
Tan Zuojun, the city's Party chief, said that Dalian is taking action to boost local development and play a leading role in the economic revitalization of Liaoning province.
The city is expediting innovation in its administrative systems and promoting its opening-up. It will continue to streamline administrative procedures and further enhance the government's service quality and efficiency, Tan said, adding that local authorities will help Dalian to better participate in global trade liberalization and investment facilitation.
The Dalian city government will also revitalize the real economy and deepen reforms of State-owned enterprises. It will help the local companies to establish flexible and efficient market-oriented operation mechanisms and increase their management efficiency, Tan said.
To create a good administrative environment, the government plans to further strengthen the training and assessment of officials and provide incentives for capable and responsible officials to fulfill their roles well, according to Tan.