Silent contest between JD.com and Alibaba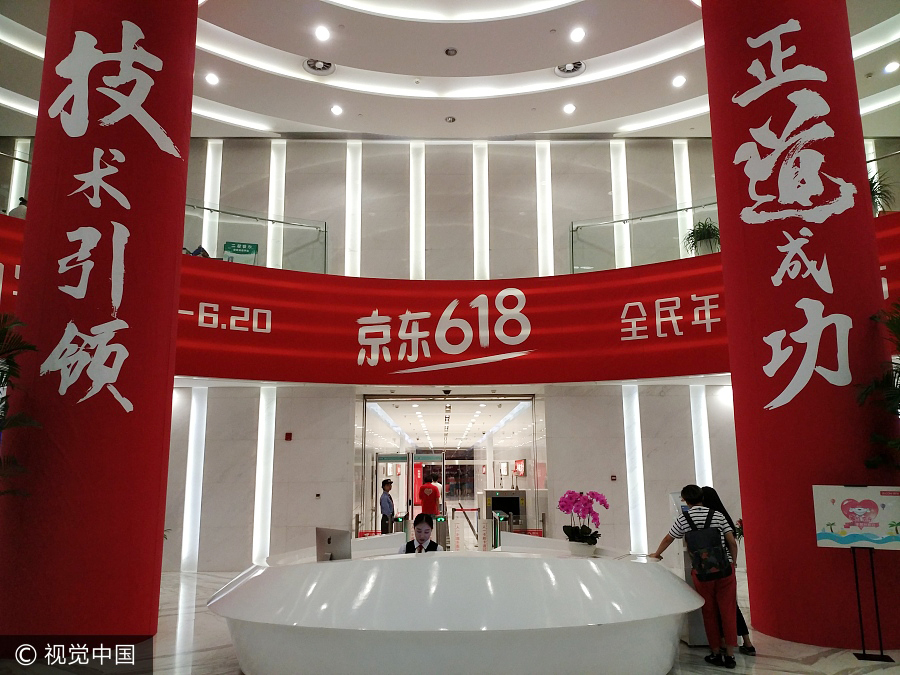 The amount of JD.com's orders exceeded 110 billion yuan at 3:00 pm on June 18, 2017. [Photo/VCG]
Working environments become battle fields of silent contest between JD.com and Alibaba, two major competitors in the online shopping festival on June 18.
The two e-commerce giants provide good working environments and benefits for their staff, as the essence of their competition is people.
When staff members who have worked for Alibaba for over two years want to buy their first house, Alibaba provides them with 300,000 in loans 3 years interest-free. Alibaba built 380 apartment buildings with prices only 60 percent that of the market in 2016.
JD.com also provides superior single apartments for their staff, iPhone 7 smartphones to those who have worked for JD.com for over five years, and 3,000 yuan to those who work during Spring Festival to bring their parents and children to the work place for a family reunion.
It will take years to see the results of the two e-commerce giants' competition. With more shopping festivals, their competition is not only about prices but also management, cost control and marketing ability. The key to the success of this battle is how the two companies treat their staff.