Mexico's top avocado growers seek to boost China sales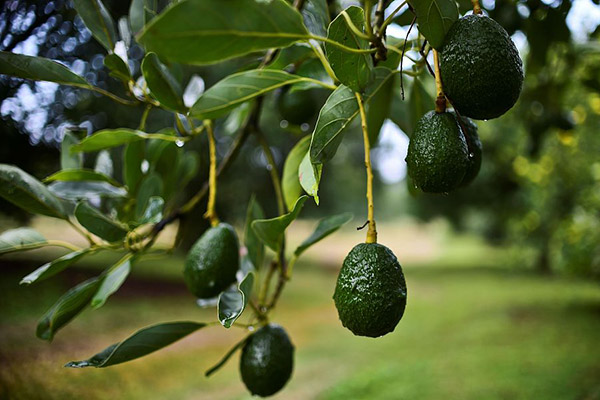 Picture of avocados taken at an orchard in the municipality of Uruapan, Michoacan State, Mexico, Oct 18, 2016. [Photo/VCG]
URUAPAN - When talks turn to China, the destination of avocados, Elena Roman lights up, carefully packing the fruits at a plant in the west-central Mexican state of Michoacan.
"It's nice to think they are going to travel as far as there, it's exciting to know that," Roman, 40, said in the small verdant town of Uruapan.
The mother of four works at Avo Hass, one of eight avocado packing plants in Uruapan that export to China, a market that producers are increasingly striving to conquer.
Avo Hass alone aims to ship as many as 300 tons of avocado to China in 2017, double the 150 tons it exported in each of the past two years, when it began to trade with the Asian giant.
The United States buys the majority of the 12,000 tons of avocado Avo Hass packs, the company's director, Nadia Flores, said. But the company is now looking to increase its share of the Chinese market.
"We are turning our gaze towards China, because we see that it is an excellent opportunity," said Flores, whose company started out as a small family farm.
To win market share in China, Uruapan's producers are betting on the superior taste and quality of avocados grown in Michoacan, a state that underpins Mexico's goal of becoming the world's top avocado supplier, providing seven out of 10 avocados consumed globally.
Michoacan produced nearly 1.5 million tons of avocado in 2016, or 78 percent of the 1.8 million tons produced nationally, according to the federal government's annual agricultural records.
Uruapan, known as the avocado capital of the world, accounted for 10.5 percent of the state's total production of the so-called "green gold," as the vegetable-like fruit is called in Mexico.
At least 13,800 hectares of land in this city of 315,000 residents are home to avocado orchards, both large and small, that line both sides of the roads throughout Uruapan.
Each avocado tree can grow up to 25 meters in height, and produce as many as 3 tons of the fruit in a single season, which normally runs from July to January.
"The soil in Michoacan makes the avocados creamy and buttery," said Avo Hass' orchards manager, Fernando Alonso, who estimates some 60 percent of residents here make their living from the fruit.
The commercial director of exporter San Marcos Avocado, Angelica Villalpando, agrees, saying the "unparalleled" flavor of the region's avocados is what opens the doors to the Mexican product.
Based in the state of California, San Marcos is working to increase the 20 tons of Mexican avocado that is shipped to China each month, noting a growing appetite in Asia for the green fruit.
Avocado exports to China last year reached 10,294 tons, a huge increase over the 16.7 tons shipped in 2009, according to Mexico's Ministry of Economy.
Sales to China are still far from reaching levels. Mexico's northern neighbor bought almost 77 percent of the more than one million tons of avocado the country exported in 2016. However, China is now among the top 10 markets for avocado.
"It is a special market, a demanding market. It is a market that demands you meet infinite quality, sanitary, safety, aesthetic and packing norms," said Villalpando.
According to Avo Hass' operations manager, Miguel Patlan, China is interested in avocados with specific characteristics: small in size, lemony green color, a peel with no imperfections, and a shelf life of 15 days in stores.
"In matters of fruit quality, they tell us it must be a totally clean fruit," said Patlan.
At the 1,100-square-meter Avo Hass plant, a giant machine selects the ideal avocados for China, using sensors to detect weight and size. The chosen fruits are then inspected by workers like Roman, who packs the ones that pass muster.
The shipments take up to 26 days to travel between Mexico's Pacific coast ports and the Chinese ports of Shanghai or Shenzhen, which is why they are generally refrigerated at 3.3 degrees Centigrade to keep them fresh.
In one final but crucial step before shipments sail overseas, an inspector from the Ministry of Agriculture closely inspects each box of avocados.
Mexico's producers and exporters say they are confident they will increase sales to China, as they meet the Chinese government's rigorous standards throughout the chain of production.