Chinese banks' assets rise 14.4%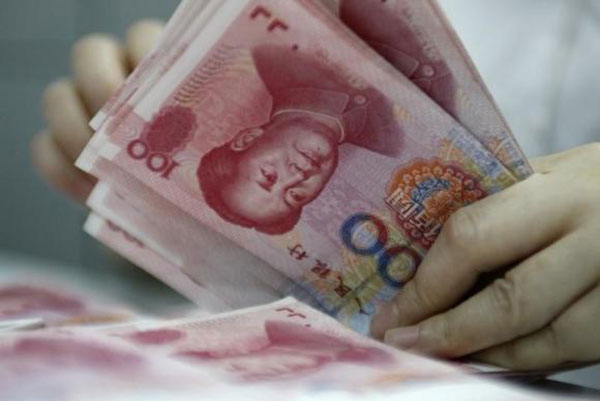 An employee counts yuan banknotes at a bank in Huaibei, Anhui province, June 22, 2010. [Photo/Agencies]
BEIJING - Chinese banks held 228.02 trillion yuan ($33 trillion) in assets at the end of January, the country's banking regulator said Monday.
The figure represented an increase of 14.4 percent year on year, according to a statement posted on the website of the China Banking Regulatory Commission.
As of January, lenders' liabilities rose 14.6 percent to reach 210.48 trillion yuan.
Assets of commercial lenders rose 15.2 percent year on year to 177.92 trillion yuan at the end of January, and their liabilities increased 15.3 percent to 164.76 trillion yuan, the statement said.
Chinese lenders saw the ratio of their non-performing loans fall to 1.74 percent at the end of 2016, slightly down from 1.76 percent a quarter ago.
Banks reported faster profit growth thanks to a firming economy. Net profits of commercial lenders increased 3.54 percent year on year at the end of 2016, up 1.11 percentage points from a year ago.