Credit data may reflect efforts to curb risk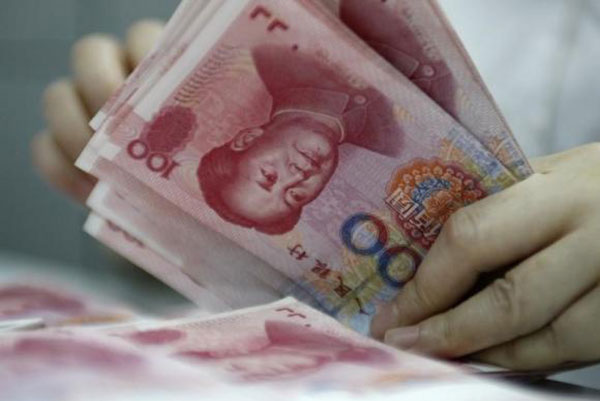 An employee counts yuan banknotes at a bank in Huaibei, Anhui province, June 22, 2010. [Photo/Agencies]
Key credit figures released by the central bank on Tuesday reflect Beijing's intention to keep prudent monetary policy, with little likelihood of further easing, to better fend off financial risks, analysts said.
Total social financing, the central bank's indicator measuring credit and liquidity in the economy, registered a record high 3.74 trillion yuan ($544.8 billion) in January, up from 1.63 trillion yuan the previous month, data from the People's Bank of China showed on Tuesday.
Chinese banks issued 2.03 trillion yuan in new yuan loans in January, compared with 2.5 trillion yuan in the same period last year.
Zhou Hao, an economist with Commerzbank, said lower than expected new yuan loans show that the central bank might have influenced the amount of credit by asking banks to control the loans issued.
Medium to long term loans to individuals issued by Chinese banks, mostly mortgages, reached 629.3 billion yuan in January, making up only about 30 percent of total new yuan loans, compared with 41 percent the previous month.
"The central bank's strict control over the frenzied real estate market would lead to a continued declining share of mortgages of the total new yuan loans, reflecting more emphasis being put on curbing financial risks," said Xie Yaxuan, chief economist at China Merchants Securities.
A Moody's Investers Service report released on Monday said that strong mortgage lending growth may not be sustained this year, as tightening measures introduced last year in the property market begin to have an impact and sales decline in value and volume.
Wang Youxin, an economist with Bank of China, expects that the central bank will maintain prudent monetary policy, after the central bank sent signals to the market that further easing was unlikely.
The central bank raised the interest rate it charges in the open market by 10 basis points earlier this month.