China's new yuan lending expands in December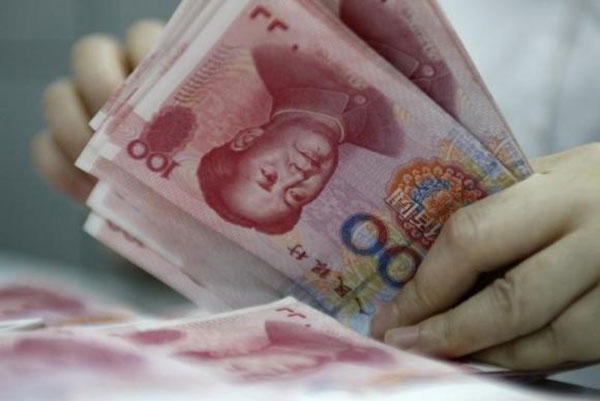 An employee counts yuan banknotes at a bank in Huaibei, Anhui province, June 22, 2010. [Photo/Agencies]
BEIJING - China's new yuan-denominated lending beat market estimates to hit 1.04 trillion yuan ($150.29 billion) in December, up from 794.6 billion yuan a month ago, official data showed on Thursday.
New yuan-denominated loans for the whole year amounted to a record high of 12.65 trillion yuan, 925.7 billion yuan more than in 2015, according to data released by the People's Bank of China.
The rise was mainly attributed to lending for home purchases, which surged to 5.68 trillion yuan in 2016 from 3.05 trillion yuan in 2015, although the government rolled out measures to cool the overheated property market.
However, businesses borrowed less. Loans to non-financial enterprises and organizations stood at 6.1 trillion yuan last year, down from 7.38 trillion yuan in 2015.
The M2, a broad measure of money supply that covers cash in circulation and all deposits, rose 11.3 percent year-on-year to 155.01 trillion yuan by the end of December.
The narrow measure of money supply (M1), which covers cash in circulation plus demand deposits, climbed 21.4 percent year-on-year to 48.66 trillion yuan.
The central bank data showed newly added social finance, a gauge of funds that firms and households receive from the financial system, shrank slightly to 1.63 trillion yuan in December.
That brought the total newly added social finance for the whole of 2016 to 17.8 trillion yuan, up 2.4 trillion yuan from 2015.