Elon Musk has inherited Steve Jobs' mantle as the cult favorite CEO. And his electric car company has grabbed Apple's creative crown, according to Forbes' ranking of world's 100 most innovative companies.
Chinese tech giant Baidu Inc and blood products manufacturer Shanghai RAAS Blood Products are among the top 20 on the list.
The ranking is built on the Innovation Premium, a measure of how much investors have bid up the stock price of a company above the value of its existing business based on expectations of future innovative results (new products, services and markets).
Members of the list must have $10 billion in market capitalization, spend at least 2.5 percent of revenue on R&D and have seven years of public data.
No 6 Want Want China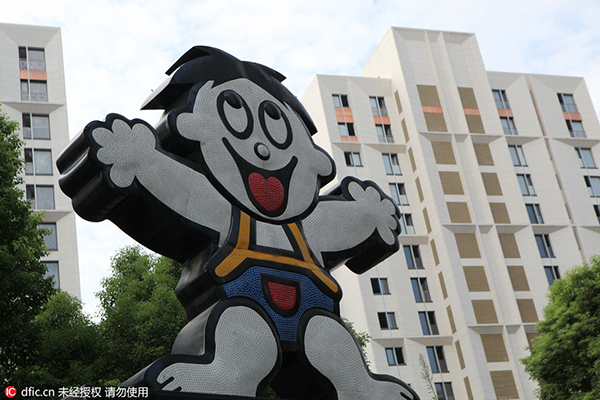 A logo of Want Want China is seen in Shanghai, Oct 28, 2015. [Photo / IC]