Bank of China to start operation in Turkey by end of this year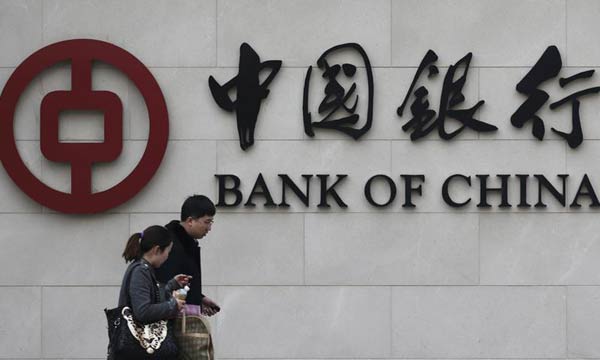 Pedestrians walk past a Bank of China sign at its branch in Beijing, March 26, 2013. [Photo/Agencies]
ANKARA - The Bank of China (BOC) will start its operation in Turkey by the end of this year, Turkish Banking Regulation and Supervision Agency (BDDK) President Mehmet Ali Akben said on Sunday.
"I suppose the BOC will start its operations in Turkey by the end of the year. We do not foresee any shortcomings or problems," Akben said after meeting with BOC high-ranking executives, the state-run Anadolu Agency reported.
The vice president and other representatives of the BOC and the BDDK had recently discussed a series of important projects, Akben said.
"They are now considering the issue of resource acquisition for projects like energy, bridge and Channel Istanbul," the BDDK president said, adding "they also care about the Silk Road project."
Channel Istanbul, or Kanal Istanbul, is the Turkish project name of artificial sea-level waterway being built to connect the Black Sea to the Sea of Marmara.
The BOC, the world's seventh largest bank and the third largest in China, launched its preparations to establish a commercial bank in Turkey last year.
It has been conducting its operations in Turkey through a representative office since 2011, and planned to establish a commercial bank with a total capital of TL 300 million ($98 million).
After the completion of the application process and submission of the required documents in April, the bank was granted permission by the BDDK to run in Turkey in May.