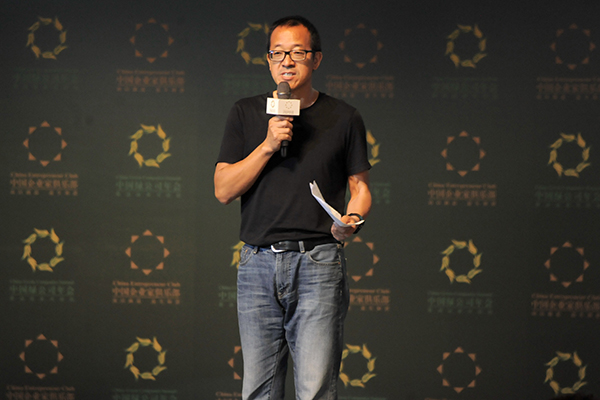 Yu Minhong, speaks at the 2016 China Green Companies Summit in Jinan. [Photo/VCG]
Conversely, successful startup entrepreneurs become angel investors-Yu Minhong, founder of New Oriental Education and Technology Group, set up an angel investment fund named Angel Plus, which focuses on early-stage projects in media, culture, education, entertainment as well as high-tech and mobile internet industries.
The report concluded that investors who are former startup owners have more advantages in managing industrial resources and capital, thinking ahead, and providing strong support for the invested companies. The startup owners who used to be angel investors often have a broader business view but lack execution.