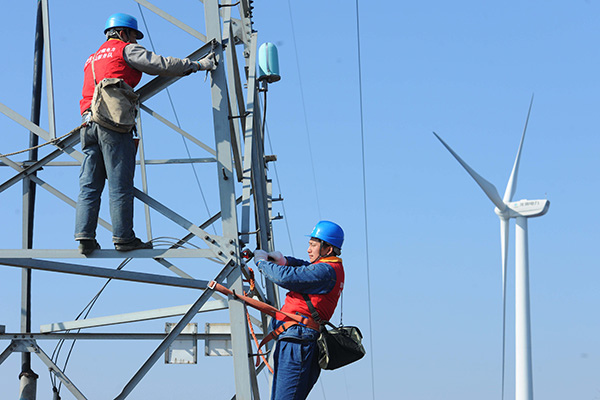 Workers check the transmission equipment at a wind power farm in Chuzhou, Anhui province. [Photo/China Daily]
State Grid Corp of China is in talks with Camargo Correa SA for a potential deal which could allow the country's largest power distributor to purchase some or all of the Brazilian builder's holdings in CPFL Energia SA, Bloomberg reports.
Camargo Correa owns about 23.6 per cent of CPFL. Based on calculations by Bloomberg, CPFL's market value is about 20.8 billion reais ($6.2 billion), while the entire stake could be valued at about $1.5 billion, not including any premium paid by the acquirer.
So far no companies related the deal have commented on the reports.
The Chinaese power suppler is expanding its business globally with acquisitions across the world. Currently, it has invested in Italy, the Philippines, Brazil, Portugal and Australia.
State Grid has already acquired 12 power transmission companies with franchises in Brazil, and now runs about 6,000 kilometers (3,729 miles) of transmission lines in the country.