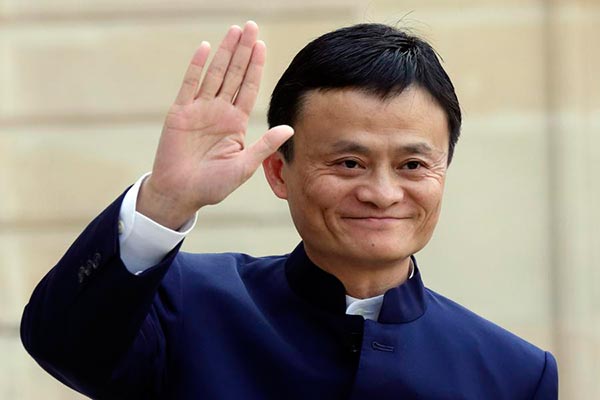 Alibaba Group founder and chairman Jack Ma arrives to attend a meeting with the French President at the Elysee Palace in Paris March 18, 2015.[Photo/Agencies]
Chinese billionaire Jack Ma has purchased two vineyards in the famed Bordeaux winegrowing region in France – the Chateau Guerry and the Chateau Perenne – for nearly 12 million euros ($13.56 million), the Agence France-Presse reports.
The news agency says the 64-hectare Chateau Perenne produces about 500,000 bottles of red and white wine annually, while the smaller, 20-hectare Chateau Guerry produces 84,000 bottles of red a year.
Their owner, French wine magnate Bernard Magrez, confirmed the sale to AFP after the transaction was reported by British magazine Decanter.
It comes four months after the founder of e-commerce giant Alibaba bought the Chateau de Sours vineyard in Bordeaux, which includes an 18th century castle and an 85-hectare property, producing 500,000 bottles of wine a year.
AFP reported more than 100 properties in France's southwest wine-producing area are owned by Chinese tycoons. This makes up 1.5 percent of the region's 7,000 vineyards.
Wine exporters toasted an upturn in Chinese wine consumption in 2015 after a two-year decline, according to data from the International Vine and Wine organisation.
Chinese imports jumped 44 percent to 5.5 million hectoliters, while overall consumption in the country grew by 3 percent to nearly 16 million hectoliters.